Buy FIFA 22 points with Crypto
07. Oct 2021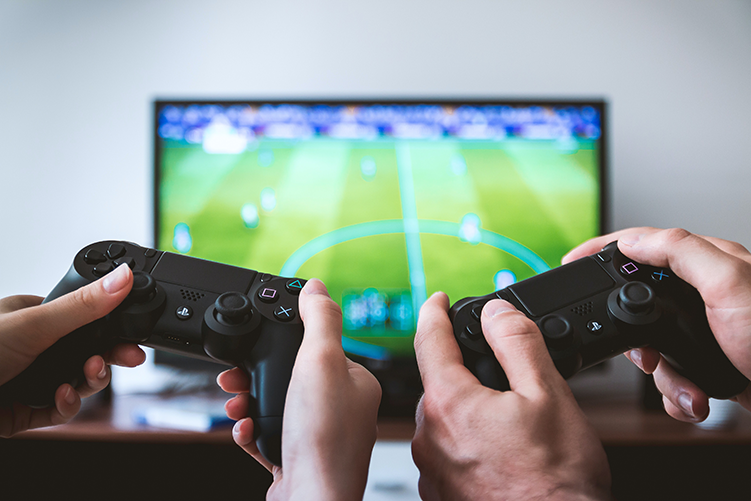 The new edition of Fifa is out, and it promises to be a great success. With a vast community following since its release, FIFA championship games always bring together gamers from all corners of the world.
At Coinsbee, we are always looking to be on the cutting edge of digital currency technology, which is why you can now use cryptocurrencies to buy your FIFA 22 points.
What Are Fifa Coins?
Fifa points, or coins, are tokens that allow you to unlock in-game items for your player. The Fifa franchise implemented this system as a form of currency in the FIFA Ultimate Team game mode.
This way, you can buy items such as trading cards and consumables to improve your players' performance.
Fifa points are becoming increasingly popular with gamers as more people are looking into adding those extra features and items onto their team. For example, you could unlock some flashy boots, maybe even customize the shirt your favorite player wears on his back. For online gamers, the fun is endless.
Benefits Of Buying Fifa Points With Crypto
To begin with, buying Fifa points with crypto is a lot easier and more secure. You can use your crypto to buy Coinsbee cards, which you then redeem on your console since they are regular prepaid cards. No need to wait days for delivery, no credit checks or ID required. And above all, this is cheaper than going to the store and buying one.
Indeed, paying for anything with crypto has its advantages. You won't be paying any processing fees, credit card charges, or having to share your private information with any third party. Using a decentralized currency like bitcoin has its bonuses, too, in the form of privacy and security.
How to Use Coinsbee
The process is simple and secure. Coinsbee has gift cards for hundreds of retailers including Playstation and Xbox. To buy your Fifa 22 points with Bitcoin, simply select the gift card for your platform of choice.
Once you're on our product page, choose Bitcoin or one of the other cryptocurrencies as your payment method. We accept over 50 different digital currencies, including Litecoin, Ethereum, DOGE, and more!
After that, you proceed to checkout, where you will see an option to buy the points for your platform. Finally, upload your voucher code (screenshot or pdf) and pay with cryptocurrency. We'll deliver your Fifa 22 coins instantly by email!
Feel free to browse through our other brands as well! We have gift cards and vouchers for Apple, Amazon, Nintendo, Spotify, Netflix, Best Buy Mobile, and many more.
We are always eager to provide our customers with new payment methods. If you have any suggestions or special requests for Coinsbee products in the future, please let us know!
Summary
We make it easy to get your digital currencies on the Playstation or Xbox stores. Buy FIFA22 coins with crypto via Coinsbee through our safe and secure checkout process.
For guaranteed security, you can pay directly with the digital currency of your choice. So what are you waiting for? Get FIFA22 coins now with Coinsbee, and take your game to the next level!
Page Contents
What Are Fifa Coins?

---

Benefits Of Buying Fifa Points With Crypto

---

How to Use Coinsbee

---

Summary

---