Buy iTunes Gift Cards with Your Bitcoins or 50 Other Cryptocurrencies
11. Dec 2020
At Coinsbee, you can buy iTunes gift cards from multiple regions with Bitcoin or fifty other cryptocurrencies. Coinsbee supports Bitcoin, Ethereum, Litecoin, XRP, TRON, Bitcoin cash, Bitcoin gold, and many more cryptocurrencies.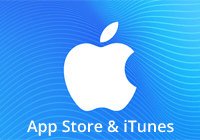 How Can I Buy iTunes Gift Cards from Coinsbee?
You can buy iTunes gift cards from coinsbee.com by using your Bitcoin, Litecoin, Ethereum, Bitcoin gold, and more. If you are paying through Bitcoin or Litecoin can also be made through the lightning network.
Here's how to buy iTunes gift cards from coinsbee.com using your Bitcoin or 50 other cryptocurrencies:
Selecting iTunes Gift Card
First, visit the official website of Coinsbee.com. After that, click on the yellow "Buy gift cards" button that would be located on the top side of the web page.
Then, you'll land on the gift cards page of the Coinsbee website. Here, you'll see the iTunes option on the top-middle part of your page. Click on it.
Note that you can also select your region before clicking on the "iTunes" option. To set your region, click on the default chosen region.
After that, you can either scroll down or up to your region or simply type in your region in the input box. Click and select the region and allow the page to refresh.
Now, if you are unable to locate the "iTunes" option/icon on the page, it means that the region you have selected doesn't have their national iTunes gift card. To clear confusion, select the "all countries" region that would be located on the top of the select region prompt box.
Once you have opened the iTunes gift card page on Coinsbee, you'll see all the information on it.
To buy the iTunes gift card, you need to select your region and value. The third option of selecting the "Show price as:" will be set to bitcoin on default. You can change to any supported cryptocurrency and see the exact price you'll be paying.
After that, you can click on the "+" or "-" buttons to add or subtract the number of iTunes gift cards you are looking forward to buying.
Once you have selected a number, click on the "add x(1,2,etc.) to cart" to cart. Then, you'll be prompted with a pop-up. You can click on "continue shopping" to buy more things or "go to shopping cart" for finalizing your purchase.
Checking Out
On the cart page, you'll see your product (in our case, your iTunes gift card), its region, price, and quantity. On this page, you can modify the amount of iTunes gift cards you are purchasing by clicking on the plus or minus button.
After you have confirmed your cart, enter your email address. Note that your email address must be valid as you'll receive the iTunes gift card code in that inbox.
Once you have confirmed and entered information on the cart page, click on the "proceed to checkout" button.
After that, you'll be taken to the next page. The next page will brief you about your order and ask you to agree to the terms and conditions of Coinsbee.
Click-check on the two boxes and make sure that you read the terms of Coinsbee. Then, click on the box that says, "Buy now with Crypto currencies."
Now, you'll be taken to the Coin Gate payment window. There, you'll be asked to select your payment currency. Here, you can select from around fifty cryptocurrencies.
If you don't see the cryptocurrency you wish to pay with, just scroll down and click on the "More currencies" button. There, you can search for the currency and select your favorite one.
Then, enter your email for payment receipt in the input box that would be located just above the blue button.
After that, click on the "Pay with (name of cryptocurrency you are paying with)" blue button.
On the next screen, you'll be given an indicated amount and a wallet address. Send the amount to the address via your cryptocurrency wallet.
If your cryptocurrency wallet supports QR code scanning, just scan the on-screen QR code and send the indicated amount.
Once you have sent the payment, you'll get an email with the iTunes gift card code you have purchased from Coinsbee.com.
Buying iTunes Gift Card on Coinsbee - Supported Cryptocurrencies
Buying an iTunes gift card from Coinsbee.com is simple, straightforward, and fast. Coinsbee.com supports all the available iTunes gift card region and their specific values. But you might be wondering which cryptocurrencies can I use on Coinsbee to buy an iTunes gift card. Here's the list of all the cryptocurrencies that you can use on Coinsbee.com to buy your iTunes gift card:
Bitcoin, Ethereum, Litecoin, XRP, TRON, Tether, Bitcoin Cash, Nano, DAI, BitTorrent, Travala.com, 0X Protocol Token, Aragon, AUGUR, Bancor Network Token, Basic Attention Token, Binance Token, Bitcoin Gold, Bread, BSV Bitcoin SV, ChainLink, CIVIC, DECRED, DIGIBYTE, DIGIXDAO, district0x, Dogecoin, EOS, Ethereum Classic, Funfair, Golem, IEX.EC, Kyber Network, Mithril, Monaco, OMISEGO, Polymath, Populous, Power Ledger, QTUM Ignition, SALT, StableUSD, Stellar, Storj, Telcoin, Tenxpay, TrueUSD, and Wings DAO (Wings).
If you have any one of these cryptocurrencies in your crypto wallet, you can use them to buy iTunes gift cards from Coinsbee.com.
Why Buy iTunes Gift Card from Coinsbee?
Coinsbee provides fast, easy, and secure payment of iTunes gift cards with over fifty different cryptocurrencies. Customers can buy iTunes gift cards of various regions and values at a one-stop-shop that accepts about fifty different cryptocurrencies.
Coinsbee is supported worldwide and has an excellent reputation in the crypto world. After months of testing and working, Coinsbee was launched back in September 2019. Since then, Coinsbee has been serving customers by providing the ultimate iTunes gift card buying experience. Other than delivering iTunes gift cards, Coinsbee also provides other eCommerce gift cards, gaming gift cards, payment cards, and mobile top-up service.
Coinsbee also has a great customer support system. Customers can directly Coinsbee at support@coinsbee.com or create a support ticket at support.coinsbee.com. Coinsbee replies to all the customers within 24 hours.
What Can I Do With iTunes Gift Cards?
iTunes gift card is an unwrapped credit for yourself or the person you are gifting it to. A person can use the iTunes gift card to top-up some credit in their respective Apple account. And then, that credit can be spent in the following ways:
Buying Apple Music Subscription
Apple Music is one of the more popular music-streaming services in the market. iTunes gift card credit can be used to purchase a subscription to Apple Music. Apple Music provides unlimited streaming of over fifty million songs, and it's available on iPhone, iPad, Android, Mac, PC, Apple Watch, Apple TV, and other devices.
Topping Up iCloud Storage
If you backup your data regularly on Apple's iCloud service, then you must have faced a shortage of storage. With iTunes gift card credit, you can buy extra storage plans. People who are fully into the eco-system of Apple can make the most of this service by Apple as it doesn't cost much and can easily be purchased.
Download Paid Apps and Games
Nowadays, many essential apps are paid, and some of the highest quality games are also paid. With an iTunes gift card, you can top up the credit in your Apple account and use it to buy your favorite paid game or app. Moreover, you can also gift a paid app or game to your friend or family by paying directly through your account's credit amount.
In-App Purchases
Most applications feature in-app purchases to unlock features. If you don't have a credit card connected to your account, you can use the iTunes gift card credit top-up amount to make in-app purchases. In-app purchases are available in many games and popular applications.
Sticker Packs
iMessage stickers can help you to elevate your messaging experience. If you have some dollars left in your Apple account, you can buy paid sticker packs from the store and use them to convey your feelings and thoughts correctly!
Buy Other Subscriptions
Once you have topped up the credit amount in your Apple account with an iTunes gift card, you can use it to subscribe to services likes Netflix, Hulu, Dropbox, Spotify, etc. Every month, the credit available in your account will automatically be used to renew your subscription.
So what are you waiting for? Use Coinsbee to buy iTunes gift cards of any region and all supported amounts with your Bitcoins or fifty other cryptocurrencies.
Page Contents
How Can I Buy iTunes Gift Cards from Coinsbee?

---

Buying iTunes Gift Card on Coinsbee - Supported Cryptocurrencies

---

Why Buy iTunes Gift Card from Coinsbee?

---

What Can I Do With iTunes Gift Cards?

---