Living On Crypto In China
04. Jan 2022
China is rich in culture and is an area where a significant number of products we use in our day-to-day lives are manufactured. The country is home to over 1.4 billion individuals. China is also home to the long eared jerboas, which have ears that stretch longer than the face. Hong Kong has the largest collection of skyscrapers compared to any other area throughout the entire world.
The Chinese economy thrives, with Renminbi being the primary currency used within the country. In addition to Renminbi, the country also uses another currency system known as Yuan. In terms of cryptocurrency, there are some confusing factors when looking at China in particular. We take a closer look at how living on crypto in China is possible and other important factors you need to understand.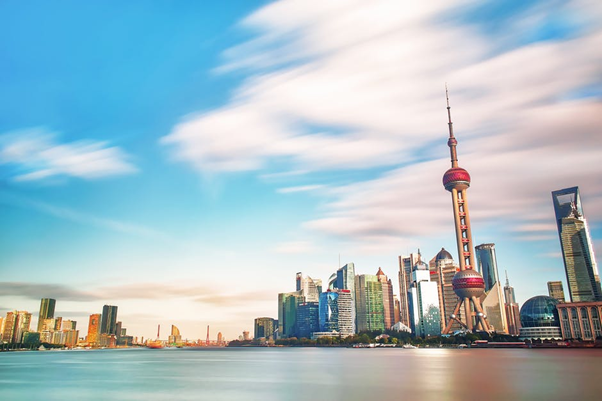 The State Of Crypto In China
When it comes to transacting with cryptocurrency, it is crucial to understand laws and regulations surrounding these virtual currencies. In China, the subject of cryptocurrency is a bit confusing. There have been several cases in the past where the Chinese government decided to ban the use of Bitcoin and other cryptocurrencies within the local regions. This happened in 2013 and again in 2017.
Late in 2021, China decided to place another ban on transactions that involve cryptocurrency. Publications suggest that the Chinese government decided to deem cryptocurrency transactions illegal due to the hindrance to the decentralized design of these virtual currencies. Fortunately, just a short while after, CNBC reports that recovery has been made and Bitcoin mining is back on track following the recent events from the government.
With these factors in mind, it is important to consider any local regulations introduced by the area that governs your specific region. This way, you won't end up overstepping the law while living on crypto in China.
Can You Live On Crypto In China?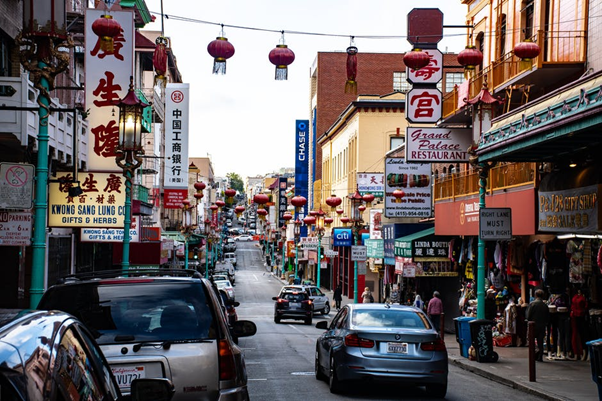 Thanks to technological advancements and a wider acceptance of Bitcoin, Ethereum, and other cryptocurrencies, living on crypto in China now feels significantly easier compared to previous times. There are several brands and companies that have announced support for cryptocurrencies as a payment gateway, allowing local citizens and tourists to buy products and services they require with the use of their crypto holdings.
Exchange Crypto For Vouchers
One of the most effective options to turn to is a platform like Coinsbee, which allows you to easily exchange cryptocurrency for vouchers that can be redeemed at various locations throughout China. This is actually one of the most efficient methods since these platforms are able to provide vouchers that can be used at quite a large variety of shops - including physical locations and eCommerce stores.
At the moment, Coinsbee allows customers to exchange cryptocurrency for vouchers that can be used at four specific eCommerce stores. These include Tmall, JD.com, Vanguard, and Suning. We will take a closer look at each of these below to give you a better idea of the items that you will be able to shop for.
JD.com
JD.com is one of the biggest eCommerce stores that serves all of China. The website is simple to use, yet feature-rich, allowing you to browse through a significant variety of categories to find the items you require.
In addition to the main website, several alternative sites are available, which can be useful for people who require details in a different language, such as English.
Some of the categories that you can choose from when shopping at JD.com include clothes, accessories, home appliances, tools, cameras, and even watches. There are constant promotions as well, allowing you to save in the process. The large library of offerings ensures you are able to get the majority of items you require to have a comfortable life while living on crypto in China.
You can currently use Bitcoin to exchange crypto for a JD.com voucher. There is also a selection of 100 different altcoins that you can use as an alternative to Bitcoin.
Tmall
Tmall is another online marketplace that provides delivery to most regions throughout China. The eCommerce platform is very popular among local citizens in China and offers a diverse selection of categories to browse. While many online marketplaces only focus on non-edible items, Tmall actually has a selection of candy and snacks that you can order as well.
By switching for a Tmall voucher, you can easily purchase everything you require to have a good life in China - without even having to leave your home. Categories include beauty products, supplements, snacks, fruits, accessories, electronics, and much more.
Vanguard
When looking at ways to live on crypto in China, it's not just about having the option to buy items online. You need to think about your future as well, which is where Vanguard comes into play. Vanguard is an investment platform that makes it easy to invest funds and watch your savings grow. Now, you can use a platform like Coinsbee to exchange crypto for a voucher that you can use to initiate an investment on the Vanguard platform. With Vanguard, you can manage your investment and funds online - by way of either desktop or a mobile application.
Playing Online Games With Crypto
When it comes to living on crypto in China, it's not necessary to only focus on using cryptocurrency as a way to buy groceries or clothing. You can also have some fun while you are focusing on using your cryptocurrency to live within this country. This is where games come into the picture. There are several online games that offer in-app purchases to add more fun to the entire experience - and in some cases, you might be able to use your cryptocurrency holdings as a way to explore these subscriptions and in-app items.
Once again, you will likely find yourself with a need to exchange your crypto for a voucher that you can use for the game that you are looking to play. Fortunately, there is quite a large selection of voucher options that you will be able to choose from - and this can significantly diversify the selection of games you can consider.
Some of the games that you are able to choose from when looking at use crypto as a way to get some vouchers for in-app items to include:
Eneba
Free Fire
PUBG
Fortnite
Mobile Legends: Bang Bang
Apex Legends
Minecraft
Guild Wars
Arche Age
EVE Online
In addition to these options, you'll also have an opportunity to exchange crypto for an NCSOFT voucher. This gives you an opportunity to explore an even greater variation of gaming options.
Using Virtual Prepaid Cards
Another option that you can explore, especially if you prefer to shop online, is to utilize a virtual prepaid card. There are several options when it comes to using your cryptocurrency holdings to fund a prepaid card.
The major benefit of these virtual prepaid cards is the fact they come in a variety of forms, and often gives you universal compatibility - which means you can use these cards to buy items through more shops compared to the use of a voucher, which is used for a specific shop.
When it comes to exchanging your crypto for a virtual card, there are a few options to choose from in China. With Coinsbee, you can use your cryptocurrency in order to purchase the following virtual cards:
CashtoCode Voucher
UnionPay Virtual Card
QQ Card
WeChat Pay Voucher
Cherry Credits
The selection of options gives you the ability to get a card that you can use at your favorite shops. In some cases, the card can also be hooked up to your favorite mobile payment gateway, which could allow you to shop in-store at physical locations - which means you won't be limited to only using online stores.
Some of these cards can also be used at places like Walmart, KFC, and even Starbucks. You can also turn to the chain of YongHui supermarkets in order to buy groceries and other items if you have a payment system that provides support for the integration with the prepaid virtual card that you decided to buy with your cryptocurrency.
Buy Airtime With Cryptocurrency
Smartphones have become a central point of modern-day living. We rely on our smartphones for a number of reasons. While wireless networks are readily available in most areas, you may sometimes find yourself without Wi-Fi access. In these scenarios, you'll need to turn to your mobile network provider to connect to the internet. This is where airtime and mobile data come into play. In addition to the internet, you'll also require airtime if you would like to make a call to someone or send a text message.
Fortunately, you'll be able to convert your cryptocurrency to mobile recharge vouchers too. This can be useful if you want to utilize your crypto funds as a way to recharge your airtime or load your mobile device with data.
There are currently three networks supported by the Coinsbee platform. These include China Telecom, China Unicom, and China Mobile. Since these are the major cellular network providers throughout China, you'll likely find yourself using one of them. In this case, exchanging crypto for a mobile recharge voucher is definitely a viable option that you should consider.
How Do Crypto To Voucher Exchanges Work?
As you might have noticed, living on crypto in China will often involve steps that require a conversion from crypto to a voucher. You essentially spend your cryptocurrency to buy a voucher, which you can then use at a supported store or platform.
It is important to understand how this entire process works, as this will give you some more insight into what you should expect. The first step is to understand exactly what you want to do with your cryptocurrency. You can choose between quite a variety of activities - such as doing some shopping for your home, buying airtime, or perhaps playing an online game.
When you know what you want to do, then it becomes much easier to determine what voucher you should buy. It is important to note that support should be taken into consideration - even when there are several voucher options to choose from, make sure that the platform you use to make this exchange does provide support for the voucher in China.
Once you navigate to the voucher you are looking to buy, you'll need to enter the amount you wish to load on the voucher. You can usually enter this in terms of the cryptocurrency that you are going to use to pay for the voucher. Make sure you take a look at the amount that will be credited to the voucher, as there are service fees to take into consideration during this process.
If you are satisfied with the figures presented to you, then follow the steps to complete the transaction. The great thing about a platform like Coinsbee is that your voucher is sent to you instantaneously. After the transaction is confirmed and your payment has been verified, you can take a look at your email inbox. The voucher code with instructions on how you are able to redeem the voucher can generally be found on this email. You may need to create an account on the platform where you will be using the voucher before you can redeem the code, but this is usually a straightforward process that does not require too much time or effort.
Conclusion
The use of cryptocurrencies in retail environments is quickly rising, with many businesses now providing support for these virtual currencies. When it comes to living on crypto in China, however, things are not as straightforward compared to some of the other countries. There have been several bans on crypto introduced in China. Fortunately, by turning to certain platforms, you can effectively utilize your crypto holdings while you reside in China - often through an exchange to a locally supported voucher or virtual prepaid card.
References
https://www.statista.com/statistics/263765/total-population-of-china/
Page Contents
The State Of Crypto In China

---

Can You Live On Crypto In China?

---

How Do Crypto To Voucher Exchanges Work?

---

Conclusion

---

References

---