Living on Crypto
27. Nov 2020
Have you ever thought about using crypto to make real-life purchases? What about making crypto your primary source of income? Perhaps even leaving behind fiat, fixed salary, and living on cryptocurrency? If any of these sounds like you, we're here to tell you it's possible. You can do it, and we can help.
What does it mean to live on crypto? Quite simply, it means replacing a regular salary with crypto. You trade in the crypto market instead of the fiat stock market, pay for gaming subscription fees with cryptocurrency, and use altcoins to top up your Netflix plans. It means changing your lifestyle to a large extent.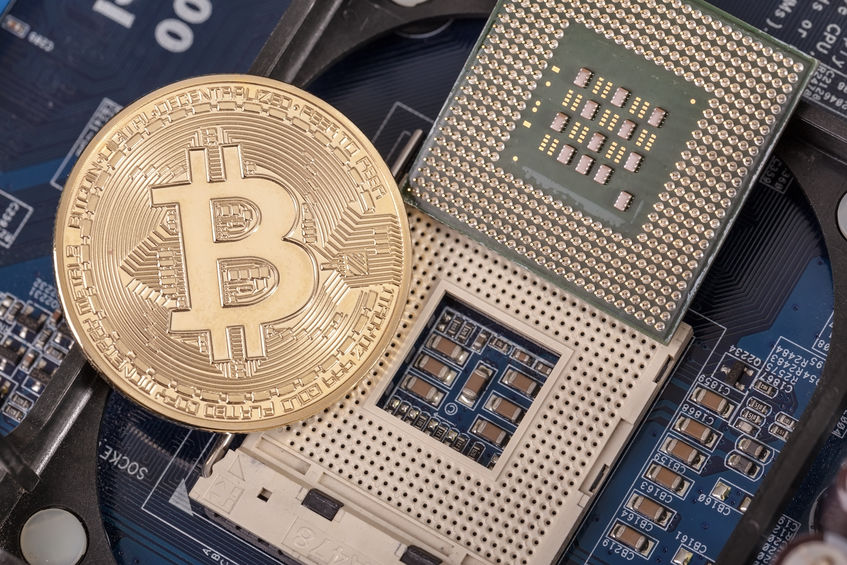 The easiest way to earn money in crypto is trading. And it's been around for a while, but there are quite a few misconceptions about it. We're going to break down every element, give you the facts, and help you live on crypto.
What is cryptocurrency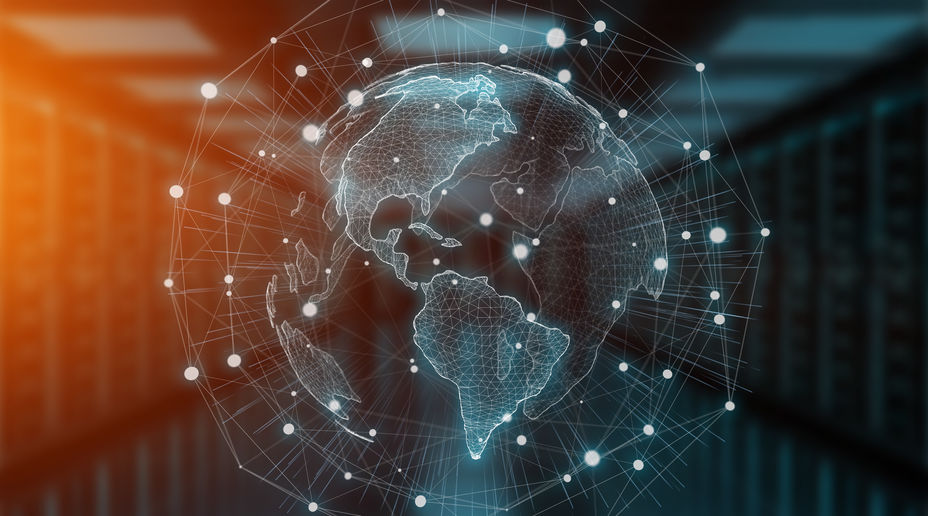 Cryptocurrency is an online currency. And its main features are decentralization and lack of regulation. Unlike typical money, it doesn't exist in physical form, and you can't touch it. Since it is so different from the cold hard cash we're used to, some people don't trust it. However, most of these misgivings are baseless.
Crypto ensures safe transactions and maintains anonymity. And since it isn't bound to one entity, it also isn't affected by international politics.
Trading in cryptocurrency
If you don't know a lot about trading in cryptocurrency, this is your crash course.
What do you need when starting out
Before you can begin trading in crypto, you need to have the following:
A crypto wallet
Access to a cryptocurrency exchange where you can buy, sell, and trade on a regular basis
The basics
Crypto trading isn't like trading in regular stocks - it's a separate world entirely. As such, there are a few basic tenets you should know before proceeding any further:
the crypto exchange isn't part of the normal stock exchange
crypto markets are active 24 hours a day
all crypto markets are extremely volatile and subject to massive changes in pricing
new traders generally prefer to trade in crypto stocks
Pairings
When you start trading in crypto, you'll probably make your first purchase with fiat currency. Fiat is any national currency like the dollar, rupee, or euro. So, a possible exchange would look like trading USD with BTC (Bitcoin).
Eventually, you'll begin trading between cryptocurrencies, like Bitcoin and Ethereum. These kinds of trades typically display the currencies' abbreviated forms and not the complete names. And this can often confuse new traders, especially if they aren't familiar with the specific types.
So, we're listing out some of the most popular ones. If you want to live on Crypto, you'll need to be accustomed to the abbreviations.
Now, this list isn't extensive, as there are over 2500 currencies on the market. However, these are the most commonly used ones. They are also the easiest to work with as almost all exchanges trade in them.
How does trading crypto with an exchange work?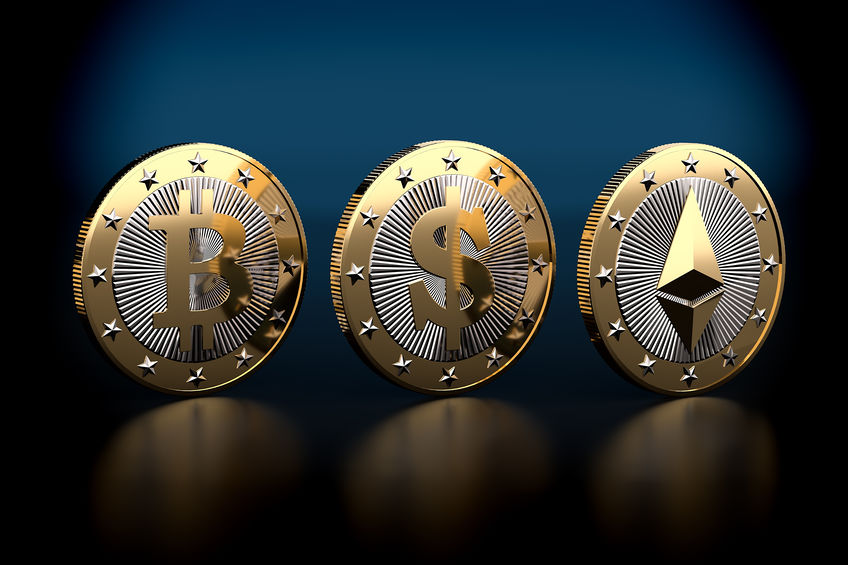 Crypto trading follows a system. And if you're looking to trade with a particular exchange, the first thing you'll have to do is sign up. Most of these crypto exchanges follow a similar process for new users.
You'll need to fill in some basic data like your name, birth date, email, etc., show proof of residence, and provide photo identification. You can use any ID issued by the government for the latter, like a driving license. And any bill (e.g., electricity bill) works for proof of residence.
Once you've signed up, you have to deposit crypto into your online wallet. You can also use fiat currency in many exchanges. But do check the company's official website to see if they have the option because some don't.
Next, you have to choose the currency you want to purchase. Each one has a different market, buyers, cost, etc. so pick wisely. Once you do, you'll be taken to its individual trade tab. And this is where the exchange happens.
The trade tab is essentially the market. It has a lot of numbers and graphs that can be quite intimidating. If you're a new trader, don't worry because you don't need to know how most of it works. To make your first exchange, you just have to see the price points - you'll learn how the rest works as you make more trades.
Decide how much money you want to spend and how much currency you want to purchase. Type in the amount, and the exchange will inform you when the market meets your requirements. But if you have some understanding of how the market works, you can just observe the graphs and place a limit order based on how much you want to spend per unit. Choose whichever works best for you.
Once you have the crypto, you can do one of two things. Either use it to make another trade and earn a profit. Or, use it to make real-life purchases on a site like Coinsbee.
How to Make Money with Crypto
People across the globe trade in crypto and make millions. From Chris Larsen, who made USD 8 billion, to the Winklevoss brothers, who made about USD 1 billion, you can do wonders if you know how to trade the right way. Let's go through a couple of strategies that have helped these people get to where they are.
1. Long term investing
Long term trading is a technique used by many traders. And the basic idea behind it is to stay strong through bull inclines. We've already talked about how the market is volatile. But the trick is not to get thrown off when it shakes up - because it will do so regularly.
2. Passive income through dividend payouts
Passive income is a regular income that doesn't require maintenance. At times, holding stock gives you dividends automatically. And, surprisingly, most traders don't know this.
So how can you get in on the fun? It's simple. All you have to do is buy a bond that charges regularly fixed interest. Different cryptocurrencies have varying dividends. Most lie between 5% and 10% per annum. Furthermore, you can make more profit if your currency's price goes up.
3. Cryptocurrency arbitrage
Arbitrage between different trades is perhaps the most transparent exchange. It works similarly to the Forex arbitrage and sports trades. If you're interested in making money this way, keep these features in mind:
liquidity
topography
postings
How much money can I make with crypto?
If you choose to invest in crypto, you have the potential to earn millions. But whether or not you meet that potential depends on a few factors. These are:
how many resources you invest (time, money, etc.)
the type of trading you engage in (day trading, long term, etc.)
how often you make trades
the cryptocurrency you are trading in
Mining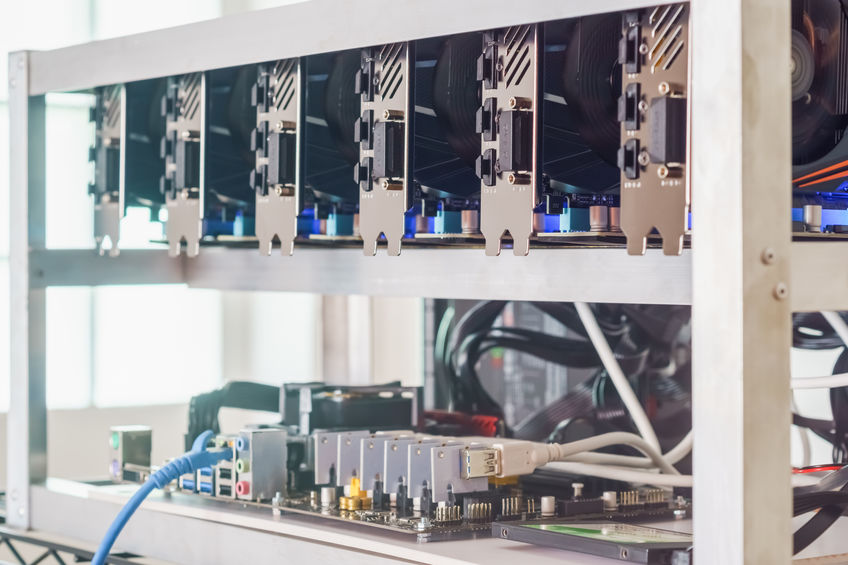 There are a lot of currencies, but we're going to break down bitcoin because it's the most popular. It's also the one that beginners often lean towards.
Bitcoin mining has seen exponential growth over the last couple of years. Subsequently, the company has made changes to the reward system. Currently, they halve it about every four years. When Bitcoin first came up, you could get 50 BTC for mining one block. In 2012, the company split it to 25 BTC. As soon as 2016 came around, it was cut to 12.5 BTC. And 2020 also saw a cut. But given that 1 BTC is almost equal to USD 11,000, you can earn a fortune even with these cut prices.
You can keep track of these halvings by consulting the Bitcoin Clock. It gives real-time information about the company's progress and tells you exactly how much money you can make.
But Bitcoin mining is just one example. Whether it's Ethereum or Tron, you can make heaps of money with them too.
What Can I Buy with Crypto?
Anyone can use cryptocurrency to buy almost anything. There's a considerable difference between crypto and fiat currency, but both are money. And money is used to make purchases.
Cryptocurrency has made strides over the last couple of years. And as more and more everyday people started using it, they wanted an avenue to spend it. Because not everyone wanted to simply trade, many saw it as an alternative to the highly regulated and centralized fiat currency.
Coinsbee meets that demand. With our website, you can pay for real-life expenses such as mobile top-ups, games, etc. Once you sign up, it can be your one-stop-shop for a multitude of purchases. Let's go through every one of our services.
1) E-commerce
Coinsbee holds coupon cards for various e-commerce websites. There is virtually no service you can't pay for from entertainment sites such as Netflix and Spotify to online shops like Amazon. Whether you need to buy a vacuum, want to listen to the latest top podcast, or start to download an app on Google, you can pay for it with your crypto wallet.
How it works
You choose the voucher you want and pay for it on our website. Then we'll send you a code via email that you can use directly on the relevant website.
2) Games
Almost all games need some sort of payment. Some offer rewards like extra gems in exchange for money, while others just can't be downloaded without it. Either way, you can pay for it via crypto. Coinsbee has vouchers from some of the most popular gaming websites and games like Google Play, G2A, etc.
How it works
After a successful payment, you will receive an email with a digital code. This code may be cashed in immediately. And the specifics for how to apply them are available on each provider's individual page.
3) Payment cards
With payment cards, you avoid the risk of entering private data on an online website. This is a problem for many people because there are certain risks attached to doing so. With Coinsbee's cards, you can pay for a wide range of activities. For example, you can use Ticketpremium to pay for online casinos and lotteries. Or if you live in China, you can use Qiwi or QQ to top up your phone credit.
There are various providers available for countries across the globe. And you can use them to fulfill your needs!
How it works
Once you make the payment, relevant data regarding your virtual debit card will be sent to you through email. If you need specific information on how to use the voucher, you can look at the relevant provider's page.
4) Mobile phone credit
Mobile phones are the most widely used electronic devices. They come into play for almost all of your daily tasks. The most important of these tasks is communication. Whether it's your family, boss, or friends, you use your phone to call them. They're small, easy to use, and can be carried around. So unless you're on a digital cleanse, these tiny devices are probably your primary mode of communication.
The problem is, all phones have to be paid for constantly. And if you want to live on crypto, this can be quite annoying since most providers don't accept this currency. But we do! Coinsbee works with 440 providers across the globe. From Digicel in the United States to Ethio Telecom in Ethiopia and AT&T/lusacell in Mexico, we reach out to 144 countries!
How it works
You'll receive a code via email once the payment has been made. It normally takes about 15-30 minutes to credit. The exact time will change according to the provider you have purchased a voucher for.
Can I Make Crypto My Livelihood?
Yes, absolutely! If you prioritize trading and spend enough resources, you can earn enough to make it your livelihood. Day to day trading, if done correctly, can get you a consistent $500 per day. It's all about the strategies and how you implement them. And the information in this article is all you need to do so.
Page Contents
What is cryptocurrency

---

Trading in cryptocurrency

---

How to Make Money with Crypto

---

How much money can I make with crypto?

---

What Can I Buy with Crypto?

---

Can I Make Crypto My Livelihood?

---