Pay your real-life expenses with TRON (TRX)
10. Sep 2020

The world is increasing its dependency on the internet every day as new web markets and online games pop up. It's human nature to want to make your lives easier, and this trend is proof of that. The idea is simple — if the transaction is over the internet, people don't have to go to stores or even leave the house. Hence it makes their lives simpler.
With a growing demand for these services, you're probably looking to make online purchases swiftly and securely. Cryptocurrency meets that need. You need an online currency to pay over the internet, and one of the best ones these days is an altcoin called TRX.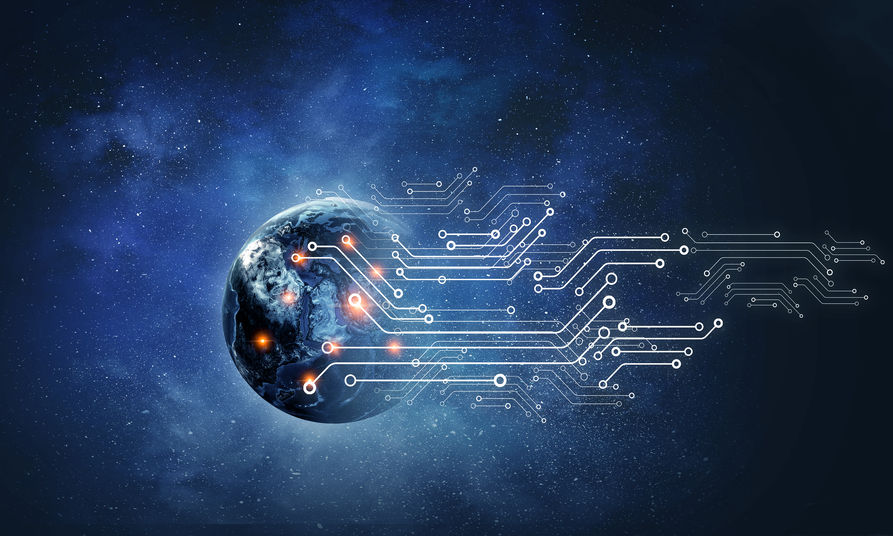 What are Tron and TRX?
To put it simply, Tron is a company that runs the cryptocurrency TRX. Much like many other online currencies, TRX is blockchain-based, decentralized, and allows for effective data sharing. This specific form of crypto was created in 2017 by a Singaporean non-profit organization and headed by Justin Sun, who runs it with a complete team of tech developers.
When the company first came out with TRX, its design was inspired by Ethereum's ERC-20 protocol. However, in 2018 they became a self-developed network and began to build their way to the world's top 15 cryptocurrencies.
But how does it work, where can you get it, and what can you buy with it?
How does Tron work?
Tron can simultaneously perform over two thousand transactions per second. And at present, they only charge minimal transaction fees to cover the costs of preventing DDoS attacks.
TRX uses a transaction model similar to the one Bitcoin uses. The only distinction is Tron's additional security. It uses a model called UTXO, but you don't need to know the details to make purchases. Clearly, TRX is a powerful currency.
How you can get TRX
If you don't have Tron's crypto in your account yet, you can get it by following these simple steps.
Step 1: Find an exchange
With the growth of cryptocurrency, various exchanges have popped up. Each one works with different altcoins, and you have to find one with Tron. If you have one in mind, go through the list of available altcoins. But if you don't you can pick one from this list:
Huobi is the most easy-to-use. It's also available internationally and in the US.
Step 2 — Sign Up
Once you've picked an exchange, you have to sign up to create an account. The process is similar for most of them. All you need is some basic information (your name, email, etc.), photo ID, and proof of residence. You can use any government-issued identification for your photo ID and will need a bill (ex. gas bill) for the latter.
Step 3 — Deposit crypto
Depending on the exchange, you will need either fiat currency, bitcoin, or ethereum to buy Tron. Figure out which ones the business accepts and then pick the currency most accessible to you.
Consequently, you'll be given a series of numbers and alphabets — this is the address where you need to send whichever currency you picked.
Step 5 — Select Tron in the market
Once you have balance in your account, go to the market. This will lead you to a list of altcoins the exchange works with. Find Tron in the list and open its individual trade tab.
Step 6 — Settle on a price and amount
At this point, you'll see some graphs and numbers. If you haven't traded crypto before, don't get worried by them. The graph just shows the exchange price at that point and historically.
All you have to do is decide how much Tron you want and enter that amount. Then you choose to either pay at the going rate or if you're familiar with trades, watch the graphs for a while and place a limit order; it's up to you.
Once you complete step 6, you'll have Tron in your wallet, and then you just have to decide what you want to do with it.
What can you buy with Tron?
At Coinsbee, we offer you the chance to pay for multiple real-life expenses with Tron. So all you need to do is sign up once. You can then make a payment in any of these four categories from the comfort of your home.
1. E-commerce
We provide a variety of e-commerce coupon cards that you can buy with TRX. If you want to catch up on the latest season of Good Girls or Lucifer, you can use Tron to pay for Netflix. On the other hand, if you want a vacuum, you can use this crypto to buy an Amazon coupon.
Furthermore, coupons for sites like Google, Spotify, or iTunes are exceptionally versatile. You can use them to pay for apps, music, software, etc. — there's no need you can't meet.
How it works
After you make the payment on Coinsbee, a code will be sent to your email, which you can use directly on the website.
2. Games
All games require regular payments. And if you're a gamer, you know this. From purchasing the game itself to reloading credits, you will need a system to make quick purchases. Tron can be that avenue.
Coinsbee offers vouchers from the biggest gaming sites and games. There are many real-life uses for this. For example, if you buy a coupon for G2A or Google Play, you can purchase multiple games; with a Playstation Plus credit card, you can pay subscription fees.
How it works
Coinsbee will send you a digital code after a successful purchase. These codes can be used immediately, and you'll find a description of how-to on the provider's page.
3. Payment cards
Payment cards are super popular. It's because if you buy them, you can pay online without entering your personal data in shops; this is a risk people prefer to avoid. But there are many other added benefits too.
You can top-up phone credit. For example, if you live in China, you can use QQ or Qiwi; you can browse to find available providers in your country. Further, you even can top up gaming credit on sites or online lotteries/casinos with MINT or Ticketpremium.
How it works
After making the payment, relevant data about your online credit card will be sent to you via email. You can find a detailed description of how to use it on the provider's website. Meaning, if you buy a QQ coupon, specific instructions on how to use it can be found on QQ's webpage.
4. Mobile phone credit
Everyone in the world uses a mobile phone. There's a good chance you're reading this article on one too. In fact, we have become dependent on these devices to a large extent and now use them for all essential communication. Whether it's your boss, friends, or family, you can talk to them from anywhere in the world using a mobile phone.
The problem is, they need to be topped up and that too regularly, and if you don't, you'll be unable to use them. However, the process can be inaccessible at times. So if you can't find a store or just don't want to go to one, you can use Tron to get the job done.
Coinsbee works with 440 different providers in 144 countries. From Lebara to T-Mobile and Turkcell to SFR, you can top up your phone anywhere in the world in seconds. You can even pay for a friend or family member's phone credit from the other side of a continent!
How it works
You will get a credit code on your email after payment that can be redeemed immediately. It will take anywhere between 15–30 minutes for the credit to be credited; the exact time depends on the provider you use.
Got questions?
If you require any help in using Tron to pay for your real-life expenses, make your way to our online Support Center.
Our first priority is making sure you have a good experience with Coinsbee. So we use a ticket system that ensures we can hear all your concerns. All you have to do is generate a ticket; then we'll reach out.
Page Contents
What are Tron and TRX?

---

How does Tron work?

---

How you can get TRX

---

What can you buy with Tron?

---

How it works

---

Got questions?

---