What Is Shiba Inu (SHIB)
27. Dec 2021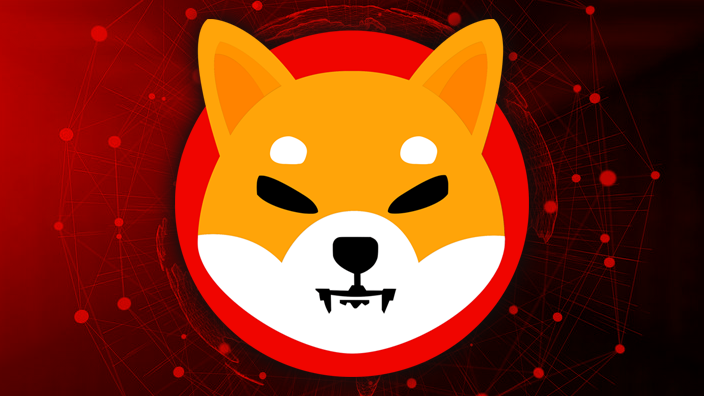 The crypto market is a risky space, but that hasn't stopped people from making huge investments in cryptos.
While there's still huge attention on mainstream cryptos like Bitcoin and Ethereum, several newer and unique coins have emerged in the past few months. These coins, also known as meme coins, are turning heads in the crypto space. As a fact, some individuals who invested in meme coins have made a lot of money.
Meme coins are coins designed as a parody of already established coins. Most often, they're stirred by online memes. Dodge coin is perhaps the most popular meme coin. But today, we're not here for Dogecoin but one of its spin-offs: Shiba-Inu.
Over the past few months, Shiba Inu (SHIB) has surpassed mainstream cryptocurrencies in popularity and even market value. It was designed to rival dodge coin, and it seems it's doing exactly that. Some individuals even call the token a "DogeCoin killer." Continue reading below to learn more about Shiba Inu.
Shiba Inu: Origin
Shiba Inu was first launched in August 2020 as an altcoin of Dogecoin. Not so much is known about the founder. All we know is, the person or group behind it goes by the name of Ryoshi.
It gets its name from a Japanese breed of hunting dog called Shiba Inu. It's the same breed featured in the famous online "doge" meme, which inspired the creation of DogeCoin by Billy Markus and Jackson Palmer.
Initially, DogeCoin started as a joke between the software engineer. But later, a huge community developed around the coin, and people started making serious investments.
The success of DogeCoin encouraged the development of other meme coins, including Shiba Inu. But unlike other meme coins, Shiba Inu was created for a specific purpose: to surpass DogeCoin. Shiba Inu aims to provide better services than DogeCoin, like ShibaSwap. But we will talk more about that later in the article.
According to Shiba Inu woof paper, the founder said that the token would outpace DogeCoin's value significantly without crossing $0.01. True to these words, the ShibaSwap market is already a third of Dogecoin.
After the launch of SHIB, Ryoshi transferred 50% of all Shiba Inu tokens to Vitalik Buterin's cold wallet, the creator of Ethereum. The other half remained locked in a decentralized exchange platform, Uniswap. The idea here was, Vitalik would lock the tokens forever, but that's not what happened.
Upon discovery, the Ethereum creator donated 10% of the 550 trillion tokens to fund a charity group fighting COVID-19 in India. Although this move sent the price of the token plunging, it got recognition, and its community expanded. Buterin burned the remaining tokens, meaning he sent them to a wallet no one can access, otherwise known as a dead wallet.
What Is Shiba Inu (SHIB)
Shiba Inu is not a coin like Dogecoin - it's a token. To help you understand this, let's talk a little about tokens and coins. There are several blockchains in the market, including Polygon, Ethereum, and DogeCoin. Each blockchain features its coin. That's where we get the Ethereum coin, Litecoin, and so on.
However, in these blockchains, individuals can create tokens. They don't help to run the blockchain but act like coins. They leverage the power of the main blockchain, like upkeep and security, to avoid creating their own blockchain.
Shiba Inu is one of those tokens. It's a token on the Ethereum blockchain network and not a coin. We hope we've clarified that up.
The founder created SHIB as an experimental decentralized cryptocurrency that supports community building. It's an ecosystem that gives backs power to the people. You can hold billions and even trillions of Shiba tokens.
At the time of launching, the Shiba Inu token was worth $0.00000001. But in the past months, the token's price has increased significantly. On October 31, 2021, it reached an all-time high of $0.000084, surpassing DogeCoin.
How Does Shiba Inu Work?
SHIB token shares a similar consensus mechanism as Ethereum: proof of work (PoW). However, lately, Vitalik Buterin has had some concerns about the environmental impact of Ethereum. As a result, Ethereum is transitioning from PoW to proof-of-stake (PoS) or ETH 2.0.
This means the cryptocurrency will not depend on mining anymore. It will be based on the number of coins users stake on the Ethereum network. Anyway, let's not go off-topic so much.
Shiba Inu tokens are based on Ethereum since the blockchain is not only well-established but highly secured. As such, the tokens can stay decentralized.
When reading most articles on Shiba Inu, you'll notice it's being called an E-20 token. That means the token meets all the E-20 standards, where the token conforms to capabilities like recording balances and allowing transfers. Because of the E-20 status, Shiba Inu smart contracts can interact with other smart contracts created by other programmers.
Since SHIB tokens leverage the power of Ethereum, it has created its decentralized finance (Defi) ecosystem driven by ShibaSwap.
Understanding Shiba Inu Ecosystem
Besides SHIB tokens, there are other tokens in the Shiba Inu Ecosystem, including:
Shiba Inu (SHIB): It's the project's main token or foundational token. The currency has the largest market capitalization of $20 billion, and it's responsible for running the entire Shiba Inu ecosystem. In terms of supply, there are over 1 quadrillion SHIB tokens in circulation. Yes! That's 15 zeros or 1,000 trillion. As we mentioned earlier, the founder sent 50% of SHIB tokens to Vitalik Buterin, the Ethereum co-founder. The founder sold a portion of the tokens to support India's COVID-19 Initiative. The rest he burned. For liquidity purposes, the developer locked the remaining 50% in a Defi platform, Unisawp.
Leash (LEASH): The developer created LEASH as a rebase token or an elastic token. This means the token supply can rise or fall via a computer algorithm, keeping its price pegged on another stable coin (in this case, it's DogeCoin). However, later they removed the rebase, unleashing its full power. There are only 107,646 Leash tokens in supply.
Bone (BONE): Another token in the ecosystem is BONE. The token has a higher price because of its limited supply. There is only 250,000,000 BONE token in circulations. It was created as a governance token to allow Shiba Inu's community to participate in the voting process of upcoming Shiba Inu changes on "Doggy Dao."
Other Components of Shiba Inu Ecosystem Include:
ShibaSwap
All the three Shiba Inu tokens (SHIB, LEASH, and BONE) combine to form ShibaSwap. It's a decentralized exchange fund (Defi) platform like Unisawp, Coinbase, or Coinsbee.com. On the platform, you can purchase and trade the tokens.
ShibaSwap Function
On the platform, there are a few unique functions, including:
Dig: It's the liquidity function on the exchange platform. Digging involves depositing crypto pairs to already existing liquidity pools on ShibaSwap or creating your crypto asset pairs. Once you've done that, the system rewards you with liquidity pool tokens (LP).
Burry: When you stake or lock up your liquidity tokens, it's called "Burying." Burying allows you to earn "BONES." We defined BONES tokens earlier. For clarification, it's a governance token.
Woof: Woofing is when you redeem your BONES by cashing your liquidity pool tokens.
Swap: As the name suggests, it means exchanging your Shiba Inu tokens for other tokens.
Bonefolio: A dashboard that allows you to explore and analyze various interest rates and examine their returns.
Shiba Inu Incubator
The incubator offers support to all ingenious art beyond normal art forms like painting, photography, and others.
Shiboshi
In the Ethereum blockchain, there are over 10,000 unique collections of Shiba Inu NFTs (Non-fungible tokens) called Shiboshis. ShibaSwap allows you to buy, sell and create your own exclusive Shiboshi.
Difference Between Shiba Inu and DogeCoin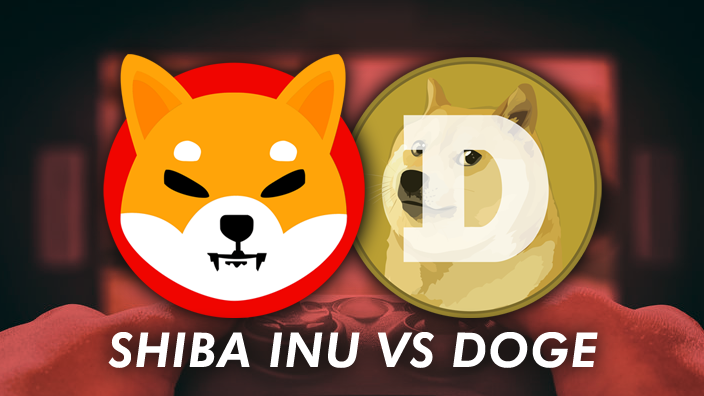 If you don't already have a clue, dodge coin is a meme coin created to poke fun at Bitcoin. They developed it to prove that anyone can copy the code. And with some changes, they can create a unique cryptocurrency. Although it started as a joke, it attracted a huge following. Some investors saw the potential of the coin as its community flourished.
But in 2015, DogeCoin founder Billy Markus and Jackson Palmer stepped away because of concerns that the crypto was attracting a huge number of unpleasant individuals. However, this move didn't kill the popularity of the meme coin or scare investors. In August, the same year, Dogecoin reformed and became a serious coin with backing from heavy hitters.
The creators designed the coin as an altcoin of Bitcoin known as Litecoin. This means the crypto uses the same consensus mechanism as Litecoin: proof-of-work (PoW). The only difference is, there's no limited supply of Dogecoin. As a fact, over 10,000 Dogecoins get mined per minute, and 14.4 million get created in a day.
But because Dogecoin is based on the Bitcoin blockchain, it doesn't come with the cool features of Ethereum blockchain, like smart contracts. Using smart contracts, users can design new tokens. You can't do that on the Bitcoin or Dogecoin blockchain. Also, these features can allow users to design several applications like Defi, which allows the swapping of tokens. But let's not get out topic.
Shiba Inu is based on Ethereum, meaning it's part of Ethereum's decentralized financial ecosystem. Users can enjoy several functionalities, like swapping a token or lending it out to gain a reward. That's not possible with Dogecoin. That explains why it's named the Dogecoin killer.
However, an audit on the ShibaSwap ecosystem showed several issues of concern. For example, the developer had the power to cash all SHIBA tokens to any address. That meant that in case of a security breach, the developer could lose all the tokens. Thankfully, that issue and others were resolved. Let's wait and see what the next audit will show.
Comparison Table
| | | |
| --- | --- | --- |
| | SHIBU INU | DOGECOIN |
| Date of Establishment | 2020 | 2013 |
| Reason for Development | To kill Dogecoin | To poke fun at Bitcoin |
| Mascot | Shiba Inu Dog Breed | Shiba Inu Dog Breed |
| Technology | Based on Ethereum Blockchain | Based on Bitcoin Blockchain |
| Maximum Supply | Under 550 trillion | 0ver 129 billion |
Why Is Shiba Inu Popular?
Shiba Inu gained huge traction on October 7, 2021, after Elon Musk posted a tweet about his newly acquired Shiba Inu puppy. By now, it's clear the Tesla CEO has had a significant impact on the crypto market. His tweets have sent the price of famous crypto-like Bitcoin up and down several times.
For example, when he bought $1.5 billion worth of Bitcoins in February 2021, he sent the price of crypto off the roof. Also, when he showed his support for Dogecoin through Twitter, he caused the price of Dogecoin to jump up by 50%. And when in March, he announced Tesla would no longer accept Bitcoin payments because of its impact on the environment, the price of the coin plummeted by 10%.
It's clear without a doubt that investors listen to Elon Musk, and he tends to influence the price movement of cryptos more than often. Back to Shibu Inu's popularity.
By tweeting he's getting a Shiba Inu, the price of the token reached an all-time high, even toppling Dogecoin. So Shiba Inu remained true to its goal of surpassing Dogecoin.
A vast community of investors rallied behind SHIB, causing its price to rise by over 2,000%. Today, SHIB is more popular than most altcoins. Another reason for the growth of SHIB token popularity is its strong community: ShibArmy. Nevertheless, this token is susceptible to price swings because it lacks technological development like Bitcoin and other crucial features like supply cap.
Investing in SHIB Tokens
If you decide to invest in Shiba Inu, you'll be taking a huge risk. Like many other cryptos, it's unstable, and it's not regulated. Another thing, altcoins and meme coins have no real-world value. Their value is dependent on attention from their communities and followers. Shibu Inu token is no different.
That said, if you wish to invest in SHIB tokens, here are a few things you should keep in mind:
Low Price
SHIB is way cheaper compared to prominent cryptos like Bitcoin and Ethereum. It's just a fraction of a penny. So, if you have $100, you can purchase over a million Shiba Inu tokens.
Utility and Use
At the moment, Shiba Inu has limited utility and use. But since it's built on an Ethereum network, chances are in the future; it will support smart contracts. The NFTs move also presents a good investing opportunity. Besides that, a mobile phone top-up with SHIB is now possible at coinsbee.com. At the site, you can also buy giftcards with SHIB.
Skyrocketing Price
At 10:15 am October 27, 2021, Shiba Inu reached a market cap of $38.5 billion besting most altcoins, including Dogecoin. And it's not only altcoins; Shiba Inu's market cap topped popular companies like Nasdaq, Nokia, Etsy, HP, and others. Although its market cap reduced over the months, its price has come a long way since it was launched.
Many people who made early investments gained thousand and even millions due to the price increase. This shows that the token has met the founder's goal of building something from nothing.
But keep in mind, social-media frenzy fuels Shiba Inu's high price. Most followers of the token believe it's going to be the next big thing. But don't be fooled by the high price since it's clear Shiba Inu is very volatile.
Where to Buy Shiba Inu?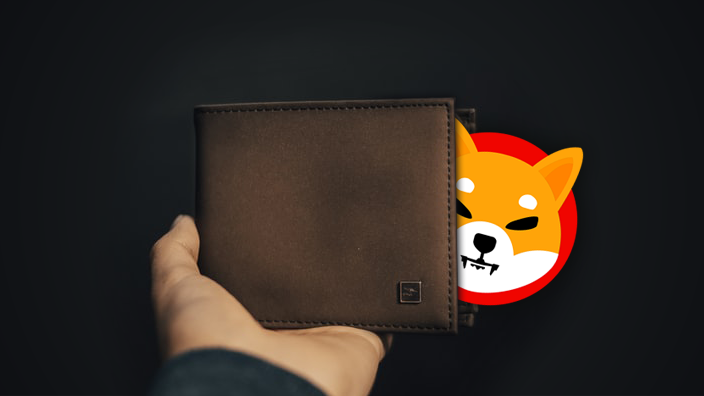 There are several centralized crypto exchange platforms or CEXs that support SHIB tokens. They include Coinbase.com, CoinDCX, eToro, KuCoin, and others. You can use go to Uniswap and swap your Ethereum for Shiba Inu tokens. You can also use other exchange websites, but you might have to link your crypto wallet with Uniswap.
Before using a CEX to buy the token, do quick research to ensure the platform is safe and secure. Also, when you buy Shibu Inu tokens from centralized exchanges, you might have to confirm identity by providing identification documents.
Steps to Purchase Shiba Inu Tokens
Using your PC (Mac or Windows) or mobile device (Android/iOS), create a MetaMask wallet. The wallet allows to share, buy, sell and receive all Shiba Inu tokens.
If you don't have Ethereum coins, purchase them on MetaMask. Otherwise, move them to your wallet from CEXs like Coinbase.com, eToro, Binance, or others via the ERC-20 network.
Next, link your wallet to ShibaSwap by tapping "connect to a wallet."
Lastly, exchange your Ethereum for Shiba Inu tokens (BONE, SHIB, and LEASH).
What Can I Buy With SHIB?
Although we said, SHIB token has no real value, that doesn't mean you can use it. At coinsbee.com, your SHIBA tokens will work for you. On the platform, you can buy giftcards with SHIB. Coinsbee.com supports over 500 brands in 165 countries offering different services and products.
Some brands include Steam, Amazon, PUB, eBay, Target, and others. With all these brands, you can get giftcards for SHIB in your wallet. Also, a mobile top-up with SHIB is possible. You can choose from a list of 1000 providers of credit for prepaid mobile phones.
Once you've selected a brand like Amazon SHIB, Coinsbee will send you a Giftcards SHIB link. By clicking the link, you'll gain access to the gift card. Also, check Steam SHIB giftcards and others. You can buy nearly anything when using this platform. Don't just let your tokens sit in your wallet as you wait for the price to skyrocket again.
Shiba Inu's Future
With so much success in a short time, it makes sense to question what Shiba Inu's future holds. Well, over 450,000 individuals signed a petition for Robinhood to include the token in its listing.
If this happens, the price of Shiba Inu will increase. That's because this move will enhance the token's liquidity. Shiba Inu will also benefit from the exposure.
Because most people have seen the potential of cryptocurrencies in creating money for investors, some don't want to be left out. If more people buy Shiba Inu tokens, then it will move higher on the top 10 list.
Another thing, Shiba Inu's growing community will help the token advance even further. Followers and volunteers can donate their Ethereum and minted SHIB, LEASH, and BONE tokens to support the development of Shibu Inu.
Although the founders are yet to release any clear plans for the future, they've teased about new features like Shiba Treat (TREAT) token. By the end of 2021, they plan to form a decentralized autonomous organization: DoggyDAO.
Conclusion
Since its launch in August 2020, Shiba has grown significantly in terms of price and following. Designed as a Dogecoin killer, it has lived up to its vision of surpassing the popular dog-themed crypto.
It's an ERC-20 token developed on the Ethereum network, so it remains decentralized. It has the potential to support smart contracts like Ethereum. That means in the future; users will be able to create new tokens.
Buying and selling SHIBA is easy, and lots of centralized exchange platforms already support the token, including Coindesk, Binance, eToro, and others. You can also use the tokens to get giftcards and recharge credit to your prepaid mobile phone.
Besides that, the Shibu Inu ecosystem consists of three tokens: SHIBA, LEASH, and BONE. The founder plans to add another token called TREAT in the future.
Despite being popular, it has no real value. It's only based on public attention, meaning it's highly volatile. Before investing in it, make sure you're ready to lose your money.
That marks the end of the Shibu Inu review. We hope you have a proper understanding of the token. Use this newly found knowledge to make a well-informed investment in the crypto space.
FAQs
Why Is Shiba Inu Referred as the Dogecoin Killer?
Well, the developer designed the coin to compete with Dogecoin and even surpass it, even without hitting $0.01. That came true in October 2021. But that's not the only goal of the token! It also aims to give people more control over their cryptocurrencies.
Should I Invest in Shiba Inu?
Like most meme coins, this token depends on popularity. Most individuals expect the token's price to rise significantly. However, Shiba Inu does not provide any particular advantage. Therefore, it's a risky investment.
Does Elon Mask Own SHIBA Tokens?
The Space X founder's Twitter post of October 2021 of him getting a Shibu Inu puppy caused a surge in the price of Shiba Inu tokens to hit an all-time high. However, Elon doesn't own any Shibu Inu tokens. He owns Bitcoins, Ethereum and Dogecoin. Also, he's a super supporter of Dogecoin, and he's working with the coin team to make it even more valuable.
References
https://www.investopedia.com/shiba-inu-shib-5207903
https://www.coindesk.com/learn/shiba-inu-shib-a-complete-beginners-guide/
https://currency.com/what-is-shiba-inu-coin-your-ultimate-guide
https://www.fool.com/the-ascent/cryptocurrency/articles/your-guide-to-the-crypto-dog-fight-shiba-inu-vs-dogecoin/
https://fortune.com/2021/10/27/shiba-inu-coin-shib-crypto-dogecoin-killer-robinhood/
Page Contents
Shiba Inu: Origin

---

What Is Shiba Inu (SHIB)

---

How Does Shiba Inu Work?

---

Difference Between Shiba Inu and DogeCoin

---

Why Is Shiba Inu Popular?

---

Investing in SHIB Tokens

---

Where to Buy Shiba Inu?

---

What Can I Buy With SHIB?

---

Shiba Inu's Future

---

Conclusion

---

FAQs

---

References

---