What is Cardano (ADA)
04. Feb 2022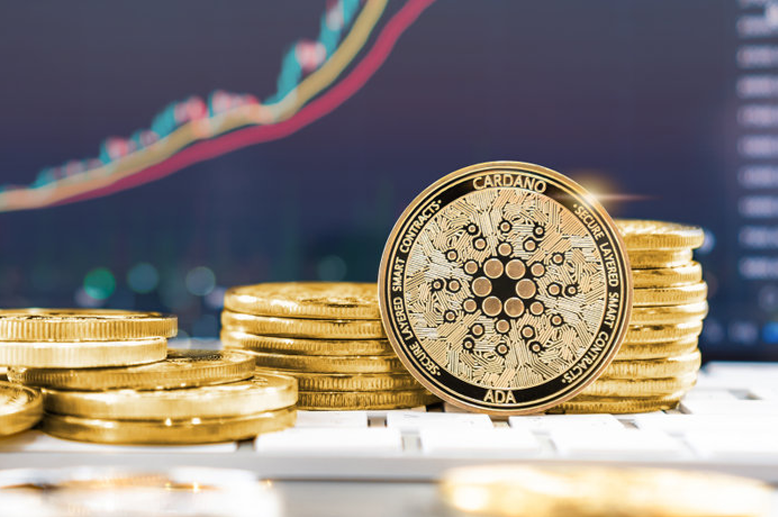 Cardano has quickly become one of the most popular and fastest-growing blockchain networks in the crypto world. Cardano is a decentralized platform that supports advanced functionality through the use of its native ADA token. This article will give you everything you need to know about Cardano (ADA).
What is Cardano?
Cardano is a blockchain platform that promises to convey further developed features than other platforms in the market. It's the first blockchain to advance out of a scientific philosophy and a research-first driven methodology in the crypto world.
Its development group contains skilled engineers and researchers. The Cardano project is fully open-source and decentralized. Its development is funded by Cardano Foundation, Input Output Hong Kong (IOHK), and EMURGO.
Cardano is a blockchain network that is designed to run applications and is now utilized each day by people, associations, and states all over the planet. Cardano was created to solve issues associated with existing cryptocurrencies like Ethereum. Cardano has developed a method of smart contract programming that will allow for increased security and more advanced features. The platform also aims to provide enhanced interoperability between other cryptocurrencies.
What is ADA?
The ADA cryptocurrency is the digital token for Cardano. It is designed to be a more advanced, secure form of payment and store of value. You can buy it or sell it on exchanges. It's one of the top 10 most valuable cryptos in the world.
ADA cryptocurrency is a payment system that uses a form of digital currency, which is based on peer-to-peer technology instead of centralized banking and institutions. ADA is a good option to use as payment because it offers fast transactions and low transaction fees.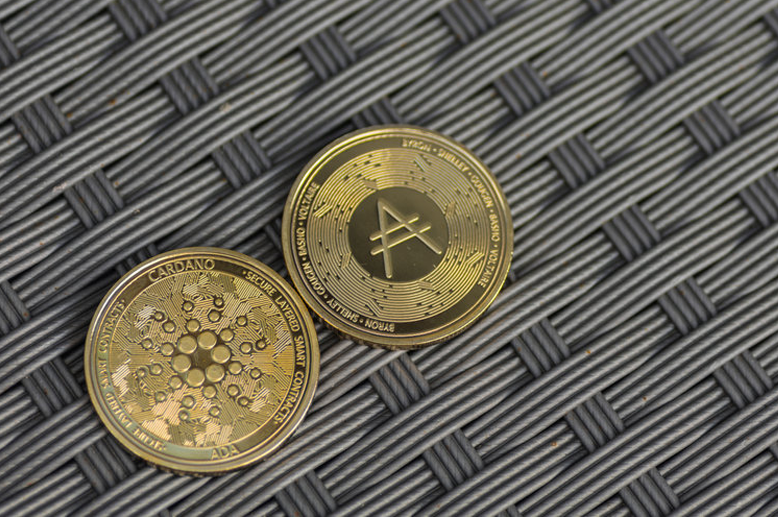 It fuels transactions on the platform and powers decentralized applications or DApps built on the blockchain. Anyone who holds ADA can stake it in order to participate in securing the network, which in turn generates new coins. Staking can earn you rewards for supporting the network through computing power and securing its integrity. Users need to purchase or hold ADA in order to stake it, which increases the demand for the token.
ADA cryptocurrency offers both transparency and privacy in order for users to feel comfortable about using the service. The Cardano team is committed to improving its own blockchain, as well as for cryptocurrencies in general, with the goal of creating a system that anyone can rely on for secure and reliable transactions.
How Does Cardano Work?
Cardano is a blockchain platform dedicated to protecting users' rights to privacy, control, and transparency. It uses a proof-of-stake consensus mechanism called Ouroboros to verify transactions instead of proof of work, which is used by Bitcoin and Ethereum. However, the ETH2 upgrade will move Ethereum to a proof-of-stake system.
The security of proof-of-work blockchains is contingent on nodes' investment of resources in the form of electricity and hardware. However, this also means that nodes have an incentive to maximize their own profits from mining at the expense of the network.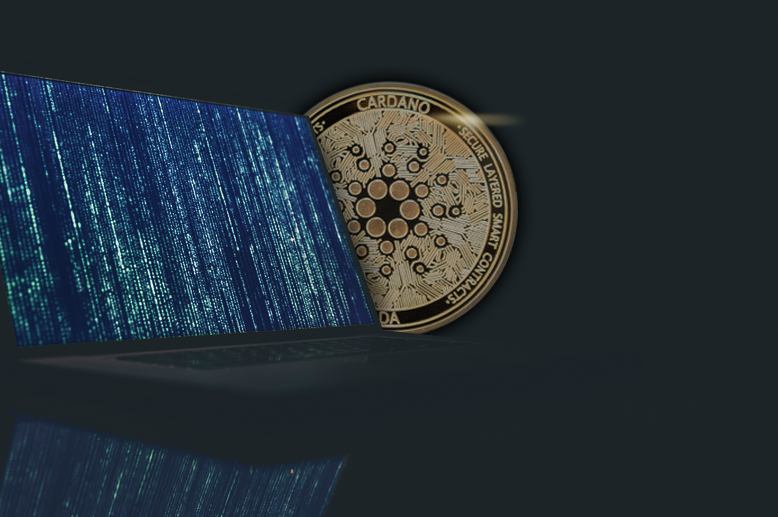 Ouroboros Proof-of-stake systems are more egalitarian because they distribute rewards proportionally to each node's stake rather than its computational contribution. It allows transactions to be verified by consensus among participants' majority stake in ADA tokens. This means that stakeholders will have an incentive to protect their investment, even at the cost of short-term profit.
The Cardano blockchain system is made up of two parts: the settlement layer and the computation layer. The settlement layer or SL is where users can send ADA and make transactions in the ADA cryptocurrency. It also allows for financial applications such as payments, savings, and loans. The SL can be accessed through Daedalus, a dedicated wallet app developed by Cardano's parent company, IOHK.
On the other hand, the Computation Layer (CL) includes smart contracts and run applications that have been developed on top of the Cardano platform. Cardano is intended to allow developers to build apps that are more transparent, verifiable, secure, and have better performance than current apps being built on the Ethereum platform.
Cardano is a platform that allows for the secure transfer and storage of funds, as well as smart contracts. Cardano has been built from the ground up to be highly secure, scalable, and easy to use. As part of this, the platform has been built in layers, which provide different levels of privacy protection for users over their financial transactions.
Cardano Features
Cardano is a blockchain technology that has made quite an impression in the industry. It is developing at a rapid pace, and it comes with plenty of features. Here are some most interesting features of the Cardano Platform.
Currency
Cardano ADA is a digital currency that can be used as a payment method and trading good. A lot of stores now accept Cardano ADA. People can anonymously send ADA crypto to each other, which makes ADA perfect for people who want their privacy.
The team behind Cardano has been set up to promote Cardano ADA through education, advocacy, partnerships, and community building. The goal of this organization is to make sure that this digital currency will be used by everyone for all kinds of purchases.
Cardano can be used to send money across borders since banks are removed from the equation. You can also pay for everyday items or even pay for applications on your phone using ADA.
Smart Contracts
Cardano delivers a smart contract platform that allows people to trade cash, property, or anything of significant worth, struggle freeway while keeping away from a middleman. Taken further, smart contracts can also be used to implement conditional payments. It will allow people who don't know or trust each other to make irreversible payments with privacy protection.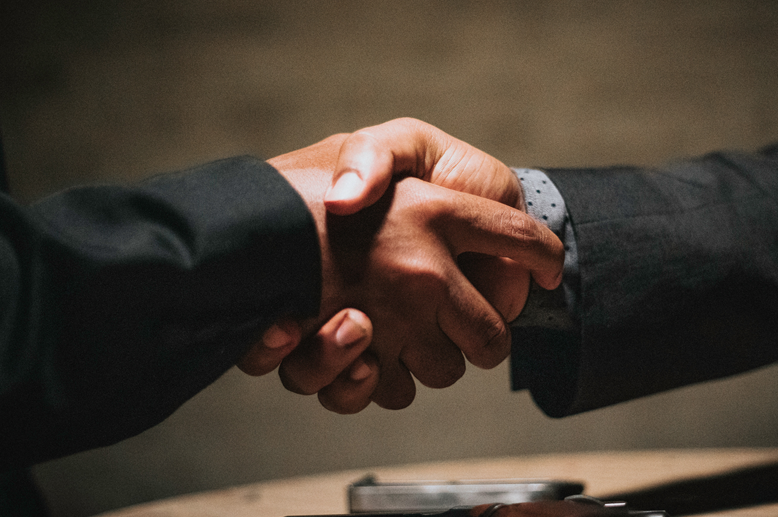 One of the primary benefits of smart contracts is that they are automated and self-executing. This eliminates the need for an intermediary. This also helps reduce transaction costs since there's no middleman to take their cut.
Decentralized Finance
Cardano provides an open financial system that protects users' privacy and is easy to use. It allows people to have full control over their funds, as well as integrated smart contracts, making it a decentralized cryptocurrency that can be used by anyone.
Cardano provides the infrastructure needed for businesses and users to easily transfer funds between one another in a frictionless manner. Empowering this functionality in the form of digital assets that can be loaded onto Cardano's wallet. It allows facilitating the transfer of value between users.
Cardano used to send payments or smart contracts between people or machines all over the world with no middlemen involved, meaning that it would be a direct peer-to-peer transaction. And because this is a decentralized platform, there won't be any centralized control over transactions or money, which makes it faster and cheaper to use than other cryptocurrencies like Bitcoin.
Digital Apps
Cardano also uses its blockchain as a way to run decentralized applications or dApps. You can use Cardano's blockchain to build your own application or DApps without having to worry about things like security, scalability, or interoperability. Its financial applications are now utilized every day all around the planet.
The concept of dApps is quickly gaining popularity these days. With the rise of blockchain technology, many developers are looking for ways to incorporate this new form of the program into existing businesses. dApp uses a decentralized network to perform its functions, which means there's no centralized location where the app can be hacked or shut down. Because there's no single point of failure, dApps are far safer than traditional applications. This is a big reason why so many people are excited about the potential possibilities that dApps bring to the table.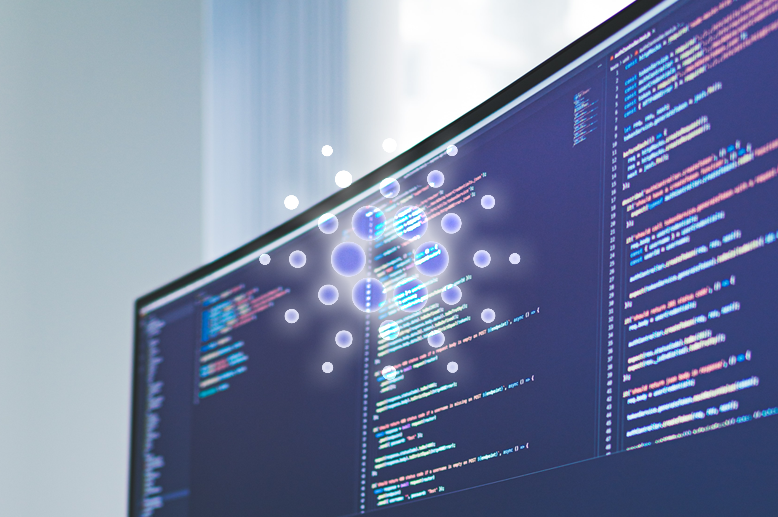 Cardano offers a lot more than just digital currency. It's also a smart contract platform and a decentralized computing network. Cardano can be thought of as a toolkit for developing solutions to many of the world's problems.
Cardano's goal of providing a secure value transfer protocol extends beyond just payments by building in the technology for programmable money and offering users more options for their funds. As such, it should be considered not just as a currency or a store of value but also as an application platform for finance as well as other industries such as insurance, healthcare, or the internet of things.
History of Cardano
Cardano was created by Charles Hoskinson, who was one of the co-founders of Ethereum. The name is an homage to Gerolamo Cardano, a 16th-century Italian mathematician and physician who made significant contributions to early probability theory, algebra, and cryptography. After leaving Ethereum following philosophical differences with the core developers, he established IOHK, which is backed by industry giants such as Emurgo and the Cardano Foundation to develop Cardano.
The Cardano project was developed with the goal of developing a smart contract platform that will run better than those already present. The project began in 2015, and after three years of development, the Cardano blockchain was launched in 2017; with a simultaneous release of its native token, ADA., in 2017, it received about $10B worth of market cap.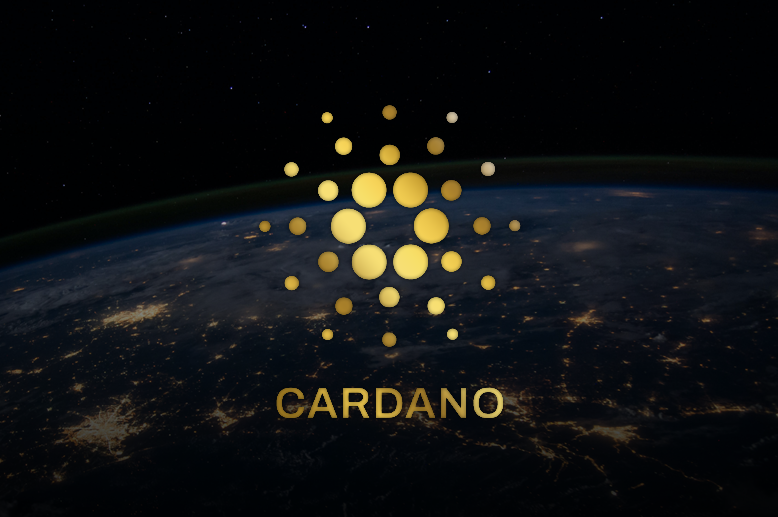 IOHK has been busy establishing partnerships with universities and research organizations all over the world. The partnership between IOHK and the University of Edinburgh was established in 2017, and it is one of the largest blockchain research labs in Europe. The company donated $500,000 to the University of Wyoming for its Blockchain Initiative program in 2020.
Cardano Price And Supply
At the time of writing, the Cardano price today is $1.22 USD and -13.53% below its last 24hour high of $1.41. Its 24-hour trading volume is $3,024,592,961.08 USD with #6 CoinMarketCap ranking. The current price today is - 61.54% below its all-time high (ATH) of $3.10.
The current circulating supply of Cardano is 33,539,961,973 ADA and the current market cap is $39,981,219,904.99 USD with max supply of 45,000,000,000 ADA. The Cardano team received about 16% of the total supply (2.5 billion ADA to IOHK 2.1 billion ADA to Emurgo, 648 million ADA to Cardano Foundation). The remaining 84% of ADA will be distributed according to users' stake in their respective blockchain networks.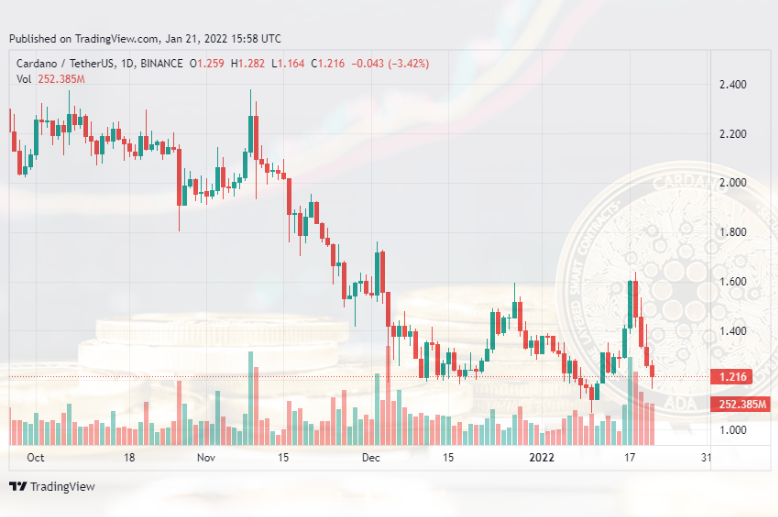 Cardano (ADA)'s price has risen from $0.02 to its all-time high market price of $1.31 within the next four months of its lunch. Unfortunately, like most of the other crypto projects in 2018, Cardano also collapsed as its investors sold off their coins in panic and uncertainty. In fact, ADA's price fell sharply that year, ending up at $0.02.
Along with many other cryptocurrencies, Cardano has been pushed up by the start of a new bull market cycle in early 2021. This was when the prices of most major cryptocurrencies increased significantly.
Cardano ADA was one of the cryptos that increased during this period. Its price was returned to its previous high and pushed up further by positive news about the development of its Alonzo hard fork. This also led to more people showing interest in Cardano and its native token, ADA. It reached a new all-time high of $3.10 in late 2021.
How To Mine Cardano
One thing you should keep in mind with Cardano ADA uses a different algorithm from most other cryptocurrencies such as Bitcoin (BTC), Ethereum (ETH), Ripple (XRP), Litecoin (LTC), etc., so it cannot be mined using the same hardware and software as for other currencies. Cardano uses a proof of stake algorithm called Ouroboros, which is the first proof of stake protocol that has gone through a peer review by experts. So, you can mine this coin through staking. Staking is the easiest way for users who don't have expensive equipment to mine Cardano. In fact, if you have a simple smartphone device, you can stake Cardano easily.
Ouroboros relies on the stake pool to check new blocks and verify the transactions. New blocks are created by people who own ADA tokens and stake them. But unlike Bitcoin mining or Ethereum mining, there isn't a set reward for staking. Instead, the amount you earn is related to how many ADA tokens you own and how long you stake them for.
The idea behind this process is that it eliminates the need for miners to solve complex problems and the need for users to have expensive mining equipment in order to participate in network consensus.
Where Can You Buy Cardano?
Cardano ADA is a cryptocurrency that is decentralized. That means that there is no central authority or server. In fact, the only way to buy Cardano ADA or any other cryptocurrency is through exchanges.
Like most cryptocurrencies, Cardano you can use the crypto wallet and store your coins. By using this wallet, you can send and receive Cardano ADA to/from other people. However, the main purpose of this wallet is for storing your coins, not for buying and selling them.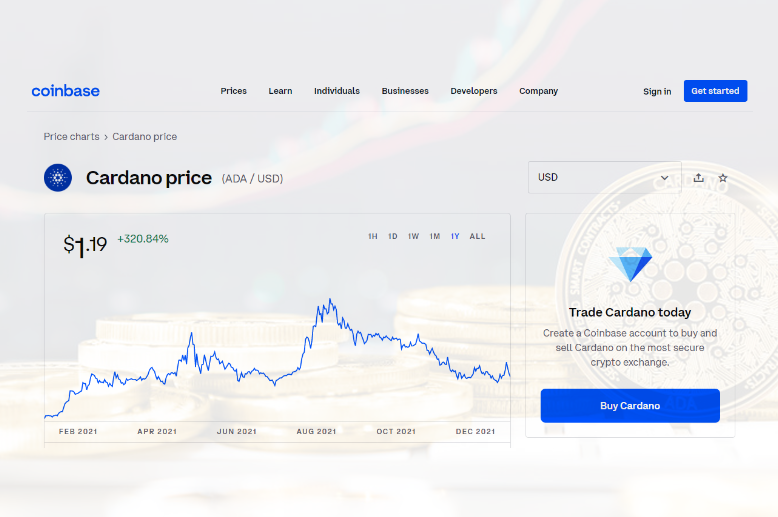 Cardano is currently listed on Coinbase, Binance, OKX, FTX, Bitget, Bybit, and several other major exchanges. If you want to buy ADA now, you'll need to select an exchange to do so. Most exchanges let you trade fiat currency or other cryptocurrencies for Cardano. Some tradeable pairs are offered by major exchanges includes ADA/USD, ADA/GBP, ADA/JPY, and ADA/AUD.
What Can You Buy With Cardano?
You can already use ADA to buy real goods or in day-to-day transactions, thanks to the wide variety of cryptocurrency debit cards and an increasing number of merchants that accept cryptocurrency payments.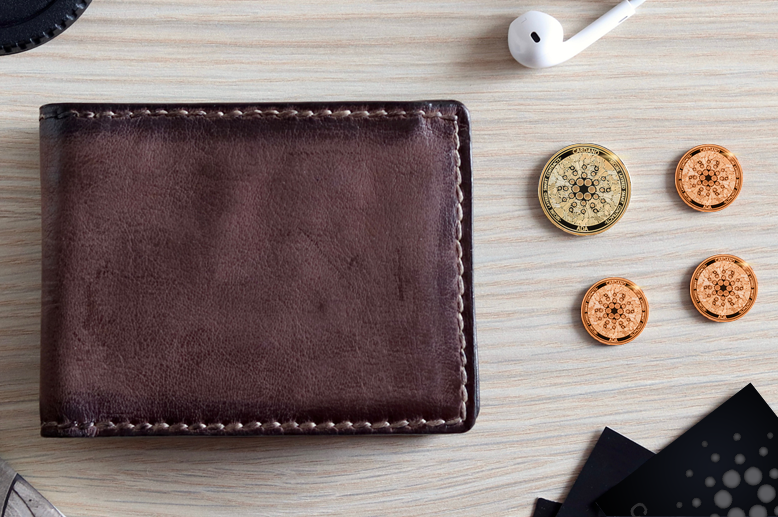 If you're looking to spend your ADA for purchasing digital goods, Coinsbee is a suitable platform. In Coinsbee, you can buy Gift Cards with Cardano or other cryptos. The easiest way to buy games on steam is to first buy Cardano and then use those coins to buy Steam gift cards from Coinsbee. You can also top-up your mobile phone with your Cardano. This is particularly useful if you live in an area with lots of problems paying by card. Also, you can buy anything on Amazon with Cardano.
Is Cardano a Good Investment?
The cryptocurrency industry is growing at an extremely rapid rate. New cryptocurrencies are entering the market each and every day. However, Cardano (ADA) is one of the promising altcoins in this industry. An investment in it should be made with the same degree of care as you would devote to any cryptocurrency. Being an investor, the first thing you need is a thorough review of the selected project.
The Cardano project started back in 2015, and since then, it has been gaining popularity among crypto enthusiasts. In just 7 years after Cardano's launch, the value of ADA reached $3 (All-Time High). Many crypto experts predict that this cryptocurrency will rise even higher this year.
Cardano is a blockchain-based platform that seeks to deliver much more advanced features compared to its competitors. This is the reason why Cardano isn't just a rival to Ethereum, but it also strives to become a better alternative.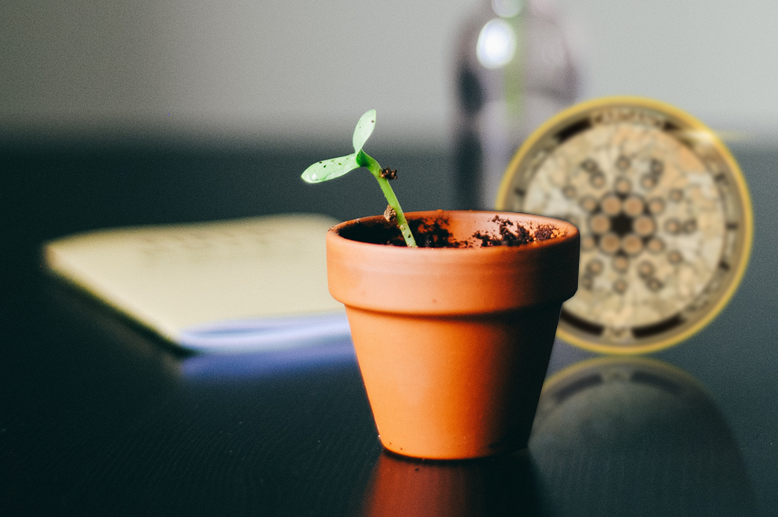 Cardano uses Ouroboros as a proof-of-stake algorithm. Ouroboros is a member of the so-called arc of proof-of-stake algorithms, which are currently one of the most advanced and secure solutions for providing the security of cryptocurrency blockchains that implement distributed consensus mechanisms like Bitcoin and Ethereum.
Unlike its competitor's solutions, Ouroboros was mathematically proven to be secure. Cardano is being developed in layers, which gives the framework the adaptability to be more effortlessly maintained.
Cardano's goal is to become a more advanced, more secure, and more flexible blockchain than existing platforms, such as Bitcoin or Ethereum. Cardano expects to work as a global smart-contract platform. It seeks to deliver much greater performance than any protocol previously developed and makes it more accessible than any other blockchain to users around the world, including those who aren't able to participate in their native economies. It is vital for investors to remember that this is still very much an emerging technology.
However, Cardano has been built from the ground up using peer-reviewed academic research to design a system that can be adapted and improved over time with the benefit of user feedback. It's clear from early indications that Cardano has taken extraordinary steps towards accomplishing this objective.
Cardano is one of the most promising cryptocurrency projects out there, with the potential to change how we approach smart contracts. However, taking everything into account, it seems to have a bright future ahead of it and maybe a good investment.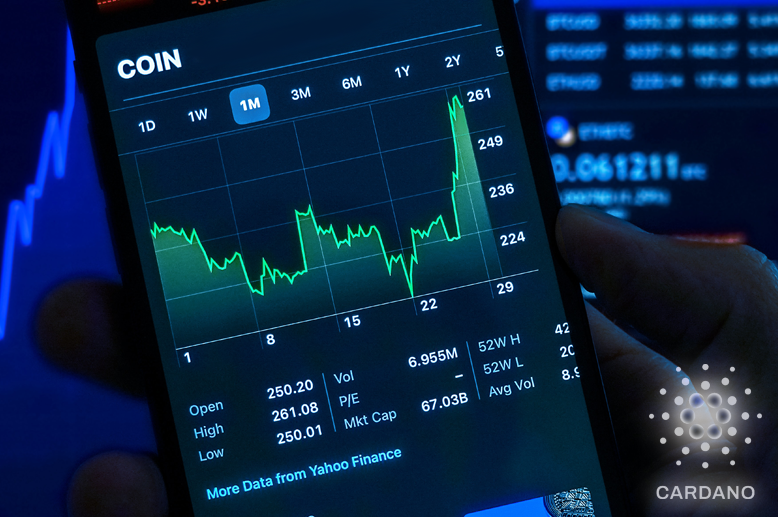 Cryptocurrency can play a central role in any successful business venture. It can be used as means of payment for any goods or services offered by that company in the present or future. It can also be used as a way to raise funds for projects through initial coin offerings (ICOs), which are becoming more common as more businesses recognize the potential of blockchain-based technologies.
Likewise, cryptocurrency offers something for everyone, from novice players looking for an entry point into the market to experienced investors who want in on some promising new tokens. However, never forget that when you invest in cryptocurrencies, you are putting at risk some money that you may not be able to get back if things fall apart. But, if you play it smart, it's never been easier to start making money from the comfort of your home than it is today.
Bottom line
The cryptocurrency market is growing at a rapid pace, and the number of digital currencies is increasing. However, the ADA cryptocurrency is not as large as other cryptocurrencies such as Bitcoin, but the market cap gives it big room for growth.
Cardano is a great coin that has a strong future with a great development team. Their most recent tech and the way their team is bringing it together to address some of the biggest problems facing blockchains today is worth keeping an eye on. From a technological standpoint, Cardano appears to be taking advantage of every major advancement in recent years. Time will tell as to whether this approach forges a new path for cryptocurrencies or if Cardano will be left behind.
References
https://www.nerdwallet.com/article/investing/how-to-buy-cardano
https://www.coinbase.com/learn/crypto-basics/what-is-cardano
https://www.bankrate.com/investing/what-is-cardano/
https://www.etoro.com/crypto/what-is-cardano/
https://www.thebalance.com/cardano-ada-explained-5194216
https://coinmarketcap.com/currencies/cardano/
https://www.coinbase.com/price/cardano
Page Contents
What is Cardano?

---

What is ADA?

---

How Does Cardano Work?

---

Cardano Features

---

History of Cardano

---

Cardano Price And Supply

---

How To Mine Cardano

---

Where Can You Buy Cardano?

---

What Can You Buy With Cardano?

---

Is Cardano a Good Investment?

---

Bottom line

---

References

---