What is Tether (USDT)
04. Aug 2021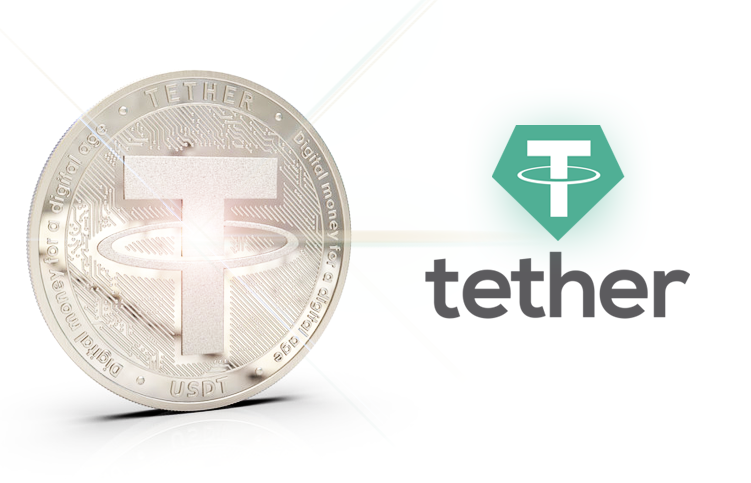 Tether (USDT) is the third-largest cryptocurrency in the whole world. It's also known as the most popular stablecoin, which means that the price of Tether (USDT) is pegged to the US dollar with a 1:1 ratio. It actively works to maintain its valuation through market processes. This cryptocurrency was designed to fill the gap between blockchain assets and government-issued fiat currencies. It also aims to offer low transaction fees to its users with improved stability and transparency.
Tether Limited (the company that issues USDT coins based on blockchain) claims that every token that it offers is backed by a real US dollar. Moreover, the price of USDT tokens remains stable because of the continuous buying and selling processes by bots. In simple words, Tether issues one USDT stablecoin to the user who deposits one US dollar to Tether Limited's account. In this article, we'll discuss what Tether (USDT) is, how it works, and all the related details that you need to know. So, let's jump into it.
History of Tether
Tether (USDT) was introduced to the market back in 2014 through a whitepaper, and Tether USDT was launched in July 2014. At that time, it was known as the "Realcoin," but Tether Limited rebranded it later in November 2014 as Tether. The whitepaper became very popular among different crypto communities because of its revolutionary technical aspects. Other than that, Tether whitepaper was published by some of the most reputable crypto experts, such as Craig Sellars, Reeve Collins, and Brock Pierce. They introduced three different stablecoins pegged to the US dollar, Euro, and Japanese Yen to strengthen their entering strategy. Here's a brief history of Tether USDT since its inception.
July 2014: Launch of Realcoin pegged to US dollar
November 2014: Rebranding of the name from Realcoin to Tether
January 2015: Listing on crypt exchange (Bitfinex)
February 2015: Tether trading started
December 2017: The supply of Tether tokens exceeded the one billion mark
April 2019: iFinex (the parent company of Tether) got sued by the Attorney General's office, New York, for covering the loss of 850 million US dollars funds by allegedly using Tether (USDT)
July 2020: The market capitalization of Tether (USDT) hit the 10 billion US dollars mark.
December 2020: The market capitalization of Tether (USDT) reached 20 billion US dollars.
February 2021: Bitfinex and Tether settle the case with the Attorney General's office, New York, for 18.5 million US dollars. Tether (USDT) also crossed the market capitalization of 30 Billion US dollars.
April 2021: Polkadot expansion led the market capitalization of Tether (USDT) to more than 43 billion US dollars.
May 2021: For the very first time ever, Tether Limited publicly revealed the breakdown of its reserves, and the market capitalization crossed 60 billion US dollars.
How Does Tether (USDT) Work)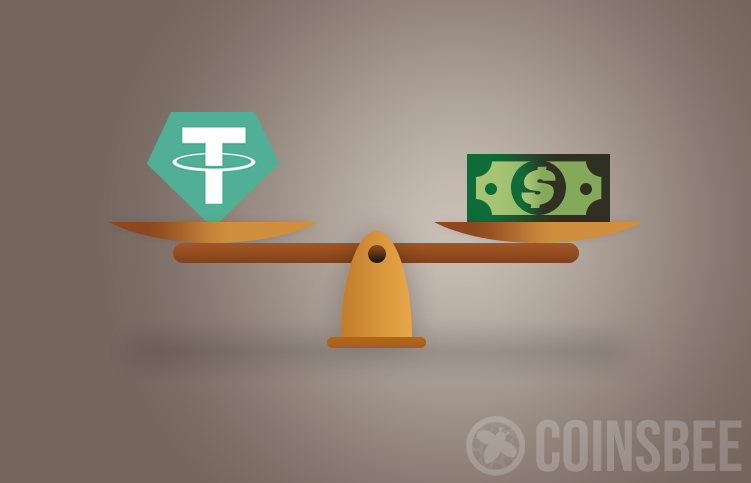 As mentioned earlier, every single Tether (USDT) token is backed by one US dollar. Tether Limited initially used Bitcoin blockchain to issue Tether tokens with the help of Omni Layer protocol. But currently, the company can launch Tether tokens using any chain that it supports. Every Tether token issued on a particular chain can be used similarly to other currencies operating on the same chain. Currently, Tether Limited supports the following chains:
Bitcoin
Ethereum
OMG Network
EOS
Algorand
Tron
The mechanism that this platform uses is known as PoR (Proof of Reserve). This algorithm states that at any given period of time, the reserves of the company will be greater or equal to the number of Tether tokens circulating in the market. Tether Limited also allows its users to verify it using the official website.
How is Tether Used?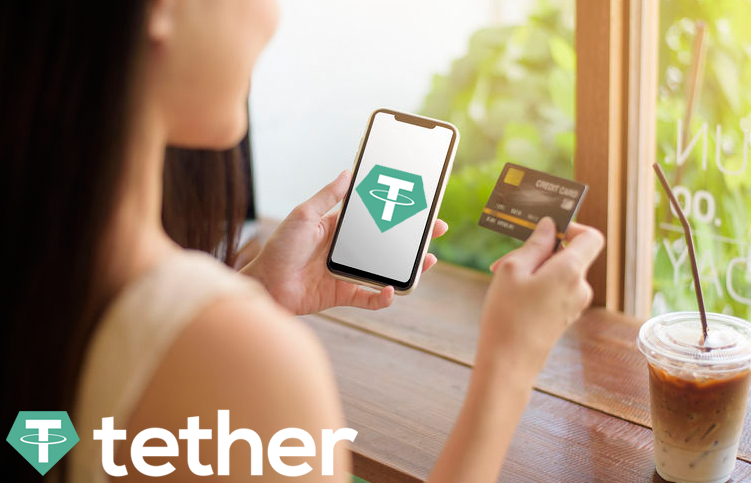 One of the primary purposes of Tether (USDT) is to offer a seamless and cheaper crypto trading experience. Many traders and investors also invest in Tether (USDT). But people most commonly use it to hedge against volatility and for liquidity while trading other digital currencies.
Tether (USDT) bridges the gap between the prices of many assets, and it's one of the fastest ways to transfer money from one platform to another. It also offers a quicker trading experience for crypt traders.
Advantages and Disadvantages of Tether (USDT)
Tether (USDT) has undoubtedly introduced many revolutionary aspects to the crypto world. It's an extremely useful alternative to traditional government-issued fiat currencies. But at the same time, there are also some downsides of this cryptocurrency as well. Both the pros and cons of Tether (USDT) are discussed below.
Pros of Tether (USDT)
Low Transaction Fees: The transaction fees of Tether are incredibly low as compared to other available options. In fact, users don't need to pay any fee to transfer money once they have their Tether coins in their Tether wallet. However, the fee structure might change while dealing with Tether (USDT) on any exchange.
Easy-to-Use: The one-to-one backing of Tether (USDT) with the US dollar makes it extremely easy even for non-tech people to understand how the system works.
Ethereum Blockchain: Ethereum offers a well-developed, most stable, decentralized, open-source, and rigorously tested blockchain that uses ERC-20 tokens, and Tether (USDT) exists on it.
No Liquidity or Pricing Constraints: People can easily purchase or sell as little or as many Tether (USDT) coins as they want without worrying about pricing and liquidity concerns.
Volatility-Free Cryptocurrency: Because the value of Tether (USDT) is pegged to one US dollar with a 1:1 ratio, it doesn't face price volatility.
Seamless Integration: Just like most cryptocurrencies, Tether (USDT) can be integrated easily with crypto wallets, exchanges, and merchants.
Strong Partnerships: Tether (USDT) has undergone multiple strong industry partnerships and acquired supporters such as HitBTC, Bittrex, Kraken, ShapeShift, and Poloniex.
Other than the benefits mentioned above, Tether (USDT) primarily has three different beneficiaries.
Merchants
Tether (USDT) coin helps merchants to price their merchandise in traditional fiat currency instead of volatile cryptocurrency. It also means that merchants don't need to deal with constantly fluctuating conversion rates that reduce fees, prevent chargebacks, and improve privacy.
Individuals
Normal crypto users can utilize Tether (USDT) to perform transactions in Fiat value without needing any middlemen or intermediaries. Moreover, individuals also don't need to open a fiat bank account in order to keep their fiat value safe.
Exchanges
Tether (USDT) helps crypto exchanges to start accepting crypto-fiat as their storage, withdrawal, and deposit method. So, they don't need to use any third-party payment provider such as traditional banks. It also helps the exchange users to move fiat in or out from their accounts more cheaply, quickly, and freely. Additionally, exchanges can also limit the risk factor by using Tether (USDT) because they don't need to continuously hold the fiat currency.
Cons of Tether (USDT)
Unclear Audits: The most recent audit that Tether Limited publicly revealed took place in September 2017. The company continuously releases and deploys new updates and features on its official website. However, there is no official news on the website regarding new audits and related plans. It's important to note that the company has always promised to provide a full audit report to its community but has failed to provide it. Moreover, there is also no proof regarding the cash reserve except the company's claim.
Lacks Anonymization: People can withdraw and deposit Tether (USDT) entirely anonymously. However, when it comes to buying and selling Tether (USDT) for fiat currency, users need to deal with verification and confirmation of their accounts.
Not Completely Decentralized: Tether Limited claims to offer a completely decentralized platform, but the company and its reserves are completely centralized. That's because the whole platform depends upon the willingness and capability of Tether Limited to keep the price of the token stable.
Dependency on Legal Authorities and Financial Relationship: Unlike most cryptocurrencies, Tether (USDT) heavily depends upon the legal institutions and relies on the banks it works with.
Controversies Regarding Tether
Now that you understand how Tether (USDT) works and what are the potential benefits and downsides, it's time to discuss the most popular controversies and criticisms that surround Tether Limited and its cryptocurrency. Most of the concerns regarding Tether Limited revolve around the centralization, accountability, and security of the system. Here are some of the aspects that you must take into account concerning the history of this platform.
Massive Growth
The current market capitalization of Tether is more than 62 billion US dollars (on 14th July 2021). Since the platform claims that every token issued is backed with the real US dollar, many critics show their concerns regarding the additional funding.
Bitfinex Exchange
According to many crypto experts, the strong bond between Tether Limited and Bitfinex is no less than a liability. It's important to note that both the platforms are actually linked deeply. That's because Mr. Giancarlo Devansini is the CFO (Chief Financial Officer) of both Bitfinex and Tether. Moreover, Phil Potter is also working in high positions in both companies.
Problems with Auditors and Regulators
As mentioned earlier, Tether Limited has never published any full audit about its reserves. Additionally, Bitfinex also has had challenges with banks and problems with auditors and regulators.
Tether (USDT) and Bitcoin (BTC)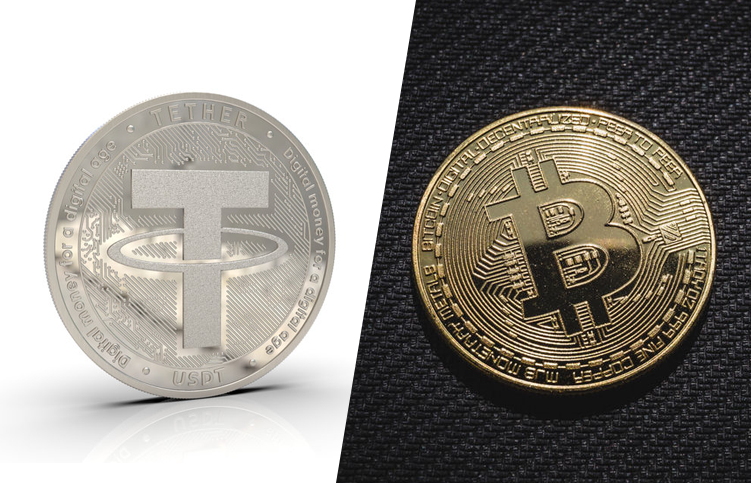 There are many controversies and criticisms that surround Tether (USDT). Many critics and crypto experts still remain unconvinced that every single Tether coin can be redeemed to get one US dollar. It's also said that not all the tokens that Tether Limited has issued are backed by cash reserves. The biggest criticism that Tether (USDT) has faced so far claimed that the platform allegedly minted Tether tokens out of thin air. If this is actually the case, then it can be a huge problem for Bitcoin as well.
The problem here is that the huge market capitalization of Tether, which is more than 62 billion US dollars, keeps the value of Bitcoin from falling. In 2018, the academics Amin Shams and M. Griffin stated that it's possible to print Tether coins regardless of the investors' demand. They concluded that Tether (USDT) is partially backed by the cash reserves.
Amy Castor (a journalist studying Tether closely) even said that only three percent of the reserves that Tether possesses consist of cash and the company, and the money is being printed out of thin air. She added that things would get only worse when crypto users try to withdraw Bitcoin because there will be no real money to support the cash-out requests.
But there is also the other side of the story where crypto experts share their reviews in Tether's favor. For example, the FTX CEO, Sam Bankman Fried, says that it's entirely possible to redeem Tether (USDT) to get US dollars, and people do it all the time.
There's also a popular counterargument to this issue that states, the printing schedule of Tether is completely unrelated to the price of Bitcoin. According to the UC Berkeley paper published in April 2021, new Tethers tokens have been created in Bitcoin price crashes as well as bull runs.
Future Developments, Updates, and Plans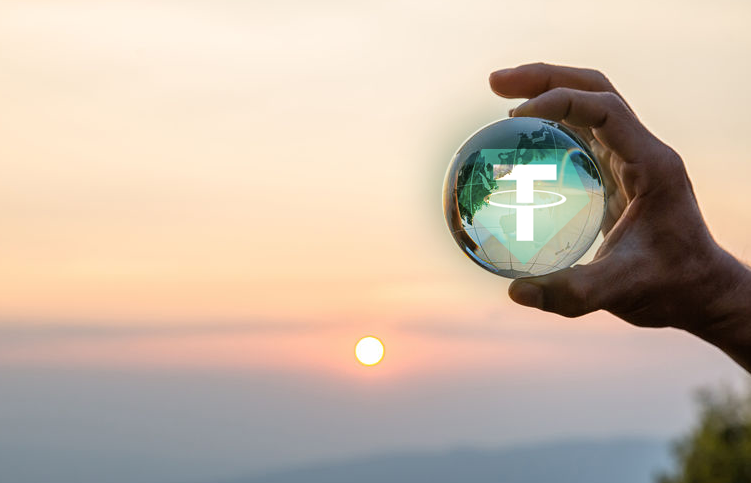 The last major update by Tether Limited took place back in September 2017 when it also revealed news about the audit. After that, the company has not shared its detailed future development plans. It's also not very active on mainstream social media websites such as Twitter to inform its community regarding the latest news. However, the following are some of the upcoming updates that are currently revealed by the company.
New Currencies
Tether currently has USDT, which is pegged to the US dollar, and EURT, which is linked with the Euro. The company is now planning to issue new currencies on its network, such as the Japanese Yen backed by Tether and GBP (Great Britain Pound) backed by Tether.
Banking
Tether, as always, is continuously working with several other payment channels and avenues such as banking relationships and third-party payment processors in multiple countries. The aim is to build friendly and strong correspondent banking links to assist more and more users around the world. Moreover, in order to serve qualified corporate clients, the company has also partnered up with a US-based company to open an escrow-based relationship.
Tether on Lightning
Tether Limited announced that the initial discussions for integration with the Lightning Network are taking place. It will provide instant and low-cost transactions on the Lightning Network using Tether currencies.
Auditors
One important step that Tether Limited took after all the criticism and controversies that it announced publicly that it's well aware of all the concerns regarding the lack of available audit data. The company also announced that the full audit data would be publicly available soon.
How to Buy Tether (USDT)?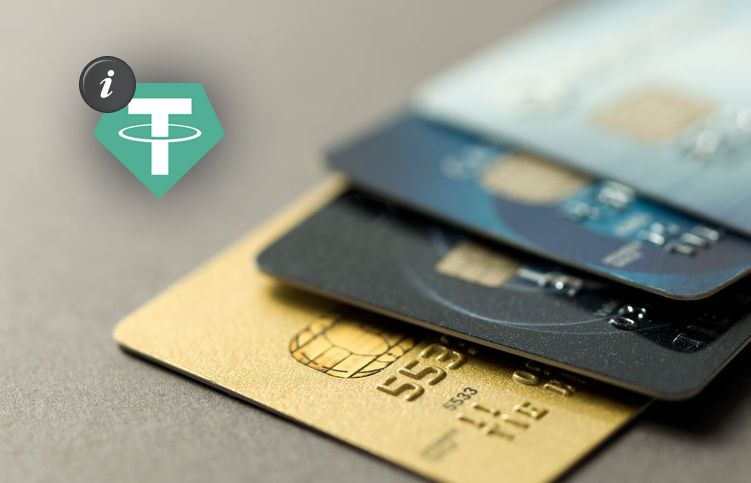 Unlike most cryptocurrencies that come with a proof of work mechanism, Tether (USDT) works on proof of reserve. It also means that it's not possible to mine this cryptocurrency. So, the new tokens are generated by Tether Limited, and the company issues new USDT tokens through the Bitfinex crypto exchange. According to Tether Limited, every new USDT token is only issued when a user deposits a US dollar to Tether's account. If you're interested in buying Tether (USDT), then you'll need to follow the steps mentioned below.
Choose and Register on Crypto Exchange
The first and most important step is to choose the crypto exchange and create your account. There are multiple options available in the market that you can choose from. One of the best crypto exchanges is Coinbase which has recently listed Tether (USDT), and now you can buy it from there easily. All you need to do is to go to Coinbase and create your account. It's important to note that currently, Coinbase only supports ERC-20 USDT coins based on the Ethereum blockchain.
Buy Tether USDT
The second step is to buy Tether (USDT) from Coinbase or any other crypto exchange. For that, you'll need to go to the buy and sell section of the platform and choose Tether (USDT) from the list of available cryptocurrencies. Then you'll need to choose the amount, and the system will ask you to choose your payment method. At that point, all you need to do is to enter the details against your selected payment method and confirm the transaction.
Another important factor that you need to keep in mind is that using a secure crypto wallet is the safest way to store your Tether (USDT) coins. For that, you'll need to choose the wallet that suits your needs the best.
How to Choose Crypto Wallet to Store Tether (USDT)?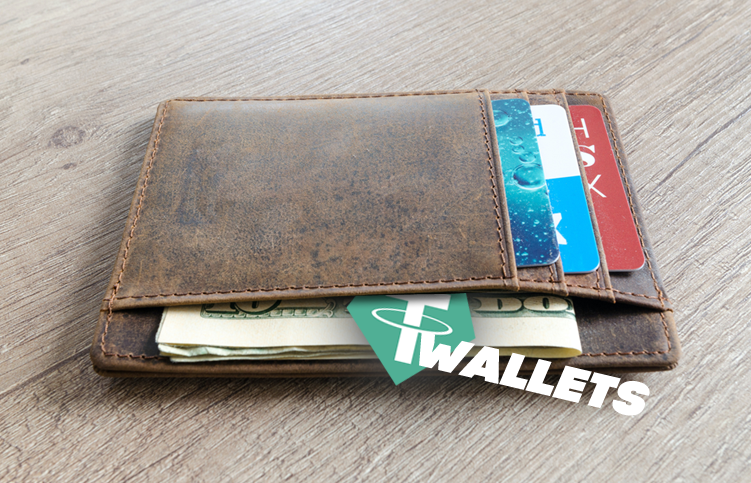 The type of crypto wallet that you should choose depends on multiple factors. For example, the number of tokens you want to store and the objectives that you want to achieve. Primarily, there are two different types of crypto wallets that you can use to store Tether (USDT) coins.
Hardware Wallets
Hardware crypto wallets are mostly known as the most secure method to keep your cryptocurrency safe. What makes them secure is that they store your digital currency (Tether (USDT) in this case) without internet connectivity. Therefore, it eliminates all the internet hacking risks, and in order to steal your Tether (USDT) coins, one will need to physically access your hardware wallet. Two of the most commonly used hardware crypto wallets are listed below:
Trezor
Trezor is one of the most popular hardware crypto wallets, and you can use Trezor Model T and Trezor One to store your Tether (USDT). The best thing about these wallets is that they're compatible with both smartphones and desktops.
Ledger
Ledger is considered to be the most secured hardware wallet. It also offers two different models (Ledger Nano X and Nano S) you can use to store your Tether (USDT). If you want smartphone compatibility, then consider using Ledger Nano X.
Software Wallets
If you want to store your Tether (USDT) as a digital wallet, then you can also find multiple options available in the market. However, we have selected two of the best ones mentioned below.
Exodus
If you want a software crypto wallet that offers an easy-to-use interface and functionality, then there's no better option than Exodus. This software wallet is compatible with macOS, Windows, Linux, iOS, and Android, and all the variants support Tether (USDT).
Coinomi
Coinomi is yet another great software wallet, and the best thing about it is that it supports more than 1700 cryptocurrencies, including Tether (USDT). It's also a user-friendly crypto wallet, and you can use it on macOS, Windows, Linux, iOS, and Android.
How to Use Tether (USDT)?
Buying a cryptocurrency has become very easy, thanks to the increasing number of user-friendly crypto exchanges. But have you ever wondered what you could buy with your cryptocurrency?
A few years back, it was almost impossible to utilize your cryptocurrency to actually purchase something that you can use. But now, you can find many online platforms where you can use your cryptocurrency to buy both tangible and digital products. One of the best examples of such platforms is Coinsbee that allows you to choose from over 50 popular cryptocurrencies, including Tether (USDT) as your valid payment method. You can buy mobile phone topup with Tether for a range of telecommunication companies.
The best thing about Coinsbee is that you can buy Giftcards with Tether (USDT) for more than 500 renowned brands. For example, Amazon Tether gift cards, eBay Tether gift cards, Walmart Tether gift cards, and giftcards Tether (USDT) for many other eCommerce platforms.
If you're a gamer, then the great news is that Coinsbee allows you to buy gaming giftcards for Tether. For example, you can buy Steam Tether gift cards, PlayStation Tether gift cards, Xbox Live gift cards, Google Play Tether gift cards, League of Legends gift cards, PUBG gift cards, and more. Other than that, you can also find gift cards for many world-famous brands such as Adidas, Spotify, iTunes, Nike, Netflix, Hulu, etcetera.
Final Words
Tether (USDT) has shown to be an effective addition to the crypto community. It provides crypto users with a great opportunity to protect themselves from the risks of high market volatility. It's critical for Tether Limited to address the controversies and criticism that it faces in order to maintain its market confidence. We hope this guide will help you to understand all the important details about Tether (USDT) and the best way to utilize your cryptocurrency.
References:
https://finvesting.net/tether-guide/
https://99bitcoins.com/what-are-stablecoins/tether/
https://blog.bitnovo.com/en/what-is-tether-usdt-the-complete-guide/
https://regardnews.com/what-is-tether-usdt-a-detailed-guide-about-tether/
https://coinsutra.com/tether-usdt/
https://atomicwallet.io/blog/academy/what-is-tether-usdt
https://cryptstorm.com/what-is-tether-usdt/
https://dnd.com.pk/crypto/132/how-to-buy-tether-usdt/
https://www.cnbc.com/2021/07/07/tether-cryptocurrency-usdt-what-you-need-to-know.html
https://www.investopedia.com/terms/t/tether-usdt.asp
https://decrypt.co/resources/what-is-tether-usdt-stablecoin
https://www.securities.io/what-is-tether-a-look-at-the-worlds-most-popular-stablecoin/
https://www.digitalinformationworld.com/2020/07/thinking-of-trading-in-tether-usdt-here-s-what-to-know.html
https://www.fxempire.com/education/article/how-to-use-tether-usdt-all-you-need-to-know-469476
https://www.flowbank.com/en/research/what-is-tether-using-stablecoins-is-usdt-a-bitcoin-scam
https://www.gobankingrates.com/investing/crypto/what-is-tether/
https://www.makeuseof.com/how-does-tether-usdt-work-and-why-is-it-so-controversial/
https://www.tokens24.com/cryptopedia/basics/what-is-usdt-and-how-does-it-work
https://vaultoro.com/what-is-tether-and-how-does-it-work/
https://www.beingcrypto.com/what-is-tether/
https://unhashed.com/cryptocurrency-coin-guides/what-is-tether-usdt/
https://newsblockchain.io/articles/what-is-tether
https://blog.coinbase.com/tether-usdt-is-now-available-on-coinbase-214f075deaa2?gi=91da41747ebe
Page Contents
History of Tether

---

How Does Tether (USDT) Work)

---

Advantages and Disadvantages of Tether (USDT)

---

Controversies Regarding Tether

---

Future Developments, Updates, and Plans

---

How to Buy Tether (USDT)?

---

How to Choose Crypto Wallet to Store Tether (USDT)?

---

How to Use Tether (USDT)?

---

Final Words

---

References:

---