What is Tron (TRX)
22. Apr 2021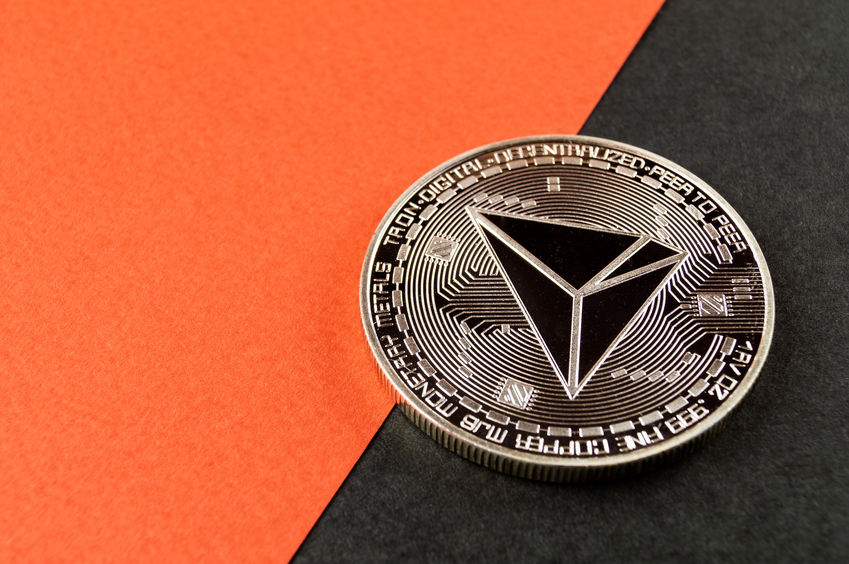 It's important to understand the basics first to fully understand what the TRON (TRX) or TRON coin is. TRON is a DApp (decentralized application) and a blockchain-based platform that was founded by a non-profit organization (Tron Foundation) from Singapore in 2017. The main idea behind the TRON project was to tackle the international entertainment industry. However, with time TRON has expanded dramatically, and currently, it focuses on the entire DApps market.
The mission of the TRON platform is to offer new and innovative monetization models for entertainment providers and content creators. But the fact of the matter is then the platform utilizes highly diverse technology. Moreover, it's laden with both doubt and praise where some people love it, and others hate it. Either way, it's one of the most talked-about networks in the crypto world. This article contains comprehensive and detailed information that you need to know about TRON (TRX).
How Did TRON (TRX) Begin?
The core ideas and plans regarding TRON were formulated in 2014. In December 2017, the team behind the company launched its very first protocol by using the Ethereum platform. After a few months, the genesis block was mined, the "Mainnet" was launched, and the TRON Super Representative system and Virtual Machine were in production.
How Does Tron Work?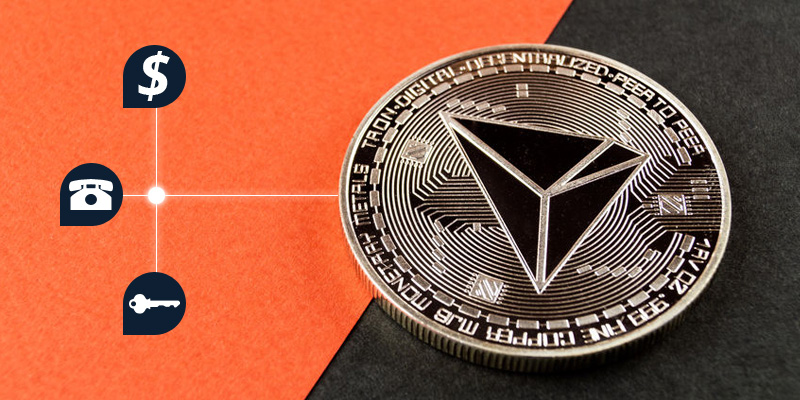 TRON has a three-tier or three-layer architecture, which consists of an application, core, and storage layers. Application is basically the interface of the whole system that the developers use to build applications. The core layer includes account management, consensus mechanism, and smart contracts. Lastly, the storage layer contains all the important information about the overall state of the system and blocks.
The consensus mechanism of TRON utilizes the delegated proof of stake algorithm where all the users taking part are categorized as SR (Super Representatives), SR candidates, and SR partners. After voting, the top 27 people are selected as super representatives who can create blocks, make transactions, and rewards are also given to them. Each block is produced after every three seconds, and it generates the reward of 32 TRX regardless of your computing power.
TRON allows all the participants to propose new functionality in order to improve the network. The system also uses SC (Smart Contracts) and offers a couple of tokens as a standard which are:
TRC20 (which comes with ERC20 compatibility)
TRC10 (which is issued by the system contract)
Some of the token at the TRON system are:
BitTorrent (BTT)
WINK
Tether (USDT)
TRON (TRX) Features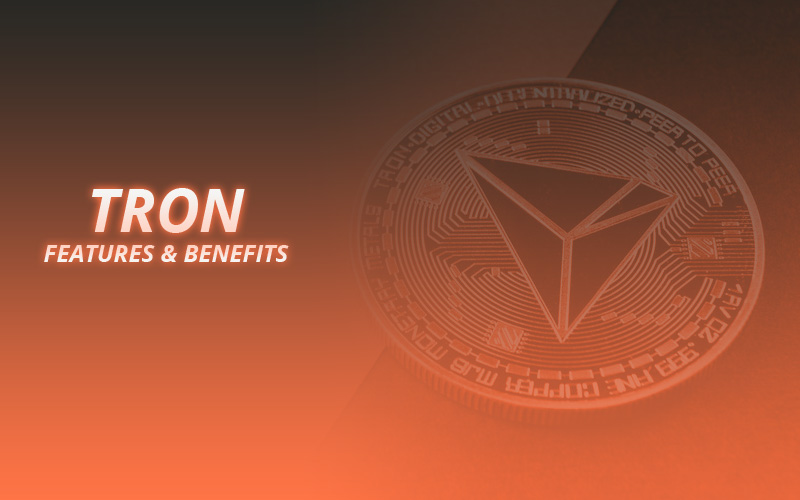 The team behind the TRON network aims to heal the internet with the features mentioned below:
Data Liberation: Uncontrolled and free data
Providing a unique content ecosystem that allows the users to obtain digital assets by spreading their valuable content
Personal ICO (Initial Coin Offering) and the digital assets' distribution ability
Infrastructure that allows the users to exchange the distributed digital assets such as games and also the market forecasting ability.
What is TRX?
TRX is the native currency of TRON on the blockchain, which is also known as Tronix. Other than staking that takes place by voting, the network offers a couple of additional methods to make TRX which are:
In order to make the transactions virtually free, the TRON platform makes them by using the bandwidth points. They are freed up after every 10 seconds and rewarded to users after every 24 hours. Moreover, with smart contracts, you need the energy to perform calculations, and you can only obtain that if you freeze TRX in your account. Keep in mind that the TRX that you freeze in your account to get energy and bandwidth are counted separately. The more the locked TRX in your account, the higher the chances to trigger smart contracts. The CPU resources that the TRON network offers in total are one billion Energy. The total supply of TRON (TRX) is about 100.85 billion and out of which 71.66 billion are in circulation.
How Do TRON (TRX) Transactions work?
Understanding the working mechanism of TRON (TRX) transactions is also important. Just like most cryptocurrencies, the transactions on the TRON network also take place on a public ledger. The network also features the best functionalities of a decentralized platform, and you can easily trace all the transactions to the very first one. This transaction model of TRON, which is called UTXO, is pretty much similar to Bitcoin's one. The only difference is the improved and advanced security that the TRON network offers.
You don't need to get into all the minor details of UTXO in order to work on the TRON network. That alley is only for the nerds and the developers. If you only stick to the overall TRON utility that it offers to the users is enough to gain control of your data and assets.
TRON Blockchain Properties
TRON is considered one of the biggest blockchains based operating systems in the whole world, and it comes with many unique and useful characteristics. Some of the most important ones are as follows:
Salability
You can use TRON's side change to extend its blockchain. It simply means that not only the current transactions can be stored in the TRON's blockchain database. But you can also store video and audio files, certificates, and legally binding contracts as well.
Trust-Less Environment
All the nodes present in the TRON network can easily be traded without trust. It means that no user can deceive any other user as the entire system and even the database operations are open and transparent.
Decentralization
There is no single entity or team that controls the TRON network. All the nodes have the same obligations and rights, and the system will continue to operate just the same even if any one of the nodes goes out of function.
Consistency
The data that the TRON network has between all the nodes is properly consistent and gets updated in real-time. TRON has also introduced a state-lightweight state tree to the world in order to make data management and programming easy.
The Potential and Reputation of TRON (TRX)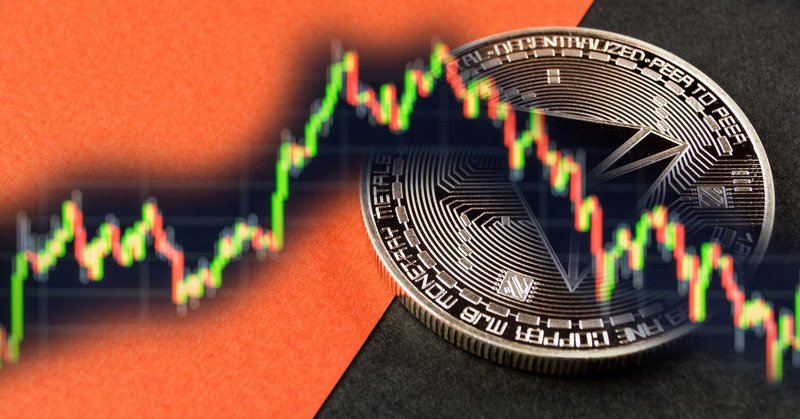 Now that you understand what TRON network and TRX coins are, it's time to discuss their potential. There are discussions and debates on the internet that there are chances of merging TRON with Alibaba group in the near future. These are not just mere rumors because Justin Sun (founder of TRON) and Jack Ma (Former CEO of Alibaba) have talked about it also. At this point, it's important to keep in mind that TRON is relatively a new company, but the announcement that it has already made for the latest updates is impressive. That's why CEO Justin Sun may be announcing another big news in the near future.
Moreover, people who hate TRON try to affect its positive reputation by spreading incorrect information. For example, in early 2018, many people claimed that TRON is using the Ethereum code by violating the copyright license. But later on, it was corrected that this false accusation has no solid ground. Other than that, there was another news in 2018 circulating the internet that Justin has cashed his own TRON coins with over 1.2 billion US dollars in value. It was also a false rumor.
Tron Foundation
As mentioned earlier, TRON is a Singapore-based non-profit organization that aims to operate the whole platform which the following principles.
Openness
Fairness
Transparency
The development team behind the network considers compliance and regulation to be the highest of values. Moreover, the TRON network is under the Company Law of Singapore supervision, and it's also approved by the corporate and accounting regulatory authority as well.
What Makes TRON (TRX) Special?
TRON aims to become the single-stop blockchain network that manages everything related to the entertainment industry. The platform supports decentralized applications, which are written in Java. Other than that, the designated smart contract languages of the platform are Python, Scala, and C++.
In order to include the side chains with full main network compatibility, TRON also offers SUN or decentralized application chains. In simple words, it means more transactional throughput and more free energy.
Is TRON Network Secure?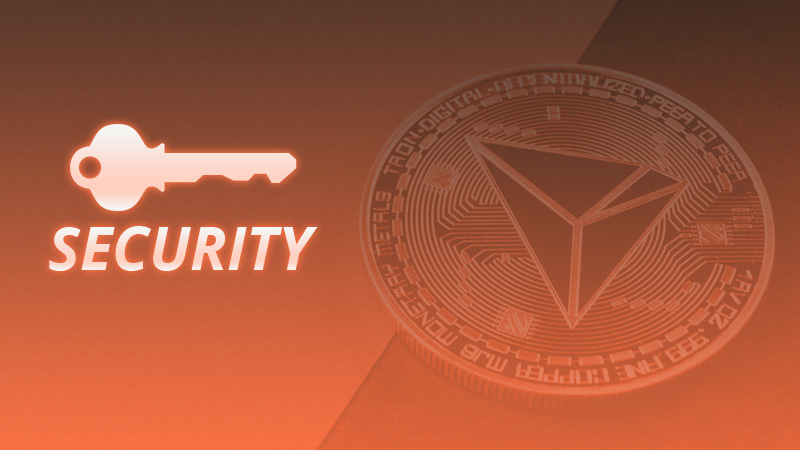 The most important thing about any decentralized platform based on blockchain is security. That's why it's important to make sure that the platform that you choose for your digital currency must be secure. According to TRON's policy, security is always one of their biggest priorities. But you need to work smartly in order to hold your TRX itself. Moreover, you also need to store your TRX in a smart and secure wallet such as Ledger Nano S.
The best way to make sure that your TRX is safe, consider writing down your private keys, or otherwise, you can lose your TRON coins forever. It's one of the most important factors when it comes to the security of your digital currency. Generally, wallets or your digital currency don't store your personal information such as username or password at all. It means it's not possible to reset your password if you forget, and a password is the only way to get into your account.
Other than that, the same rules are applied when it comes to buying TRON coins. The first and the most important factor while purchasing is to make sure that you choose a reliable and secure exchange portal. In that way, you'll be able to securely make payment for your TRON coins and complete the buying process.
Bear in mind that all digital assets can be easily exploited, and anyone with enough knowledge can breach security. The same is the case with TRON as well. You just need to make sure that you secure your TRON coins with the best practices and never share your private keys with anyone.
Why is Tron Always Criticized?
There are many controversies about the TRON platform since its inception, and it seems that they will never end. The very first accusation was the whitepaper plagiarism means that the development team of TRON is copying the documentation of multiple similar platforms such as Ethereum. But the fact of the matter is that it was completely incorrect.
As mentioned, there were also a couple of accusations in 2018 that TRON is copying Ethereum's code, and Justin has converted its TRON coins to cash. These false accusations and incorrect rumors are the main reason why TRON is criticized so much. However, there are still no solid grounds or facts that provide any wrong or illegal activity related to the TRON network.
TRON Acquisitions and Partnerships
Within a small period of time, TRON has already acquired some of the companies and has also partnered up with some industry giants as well. Some of the most notable acquisitions of TRON are as followed:
BitTorrent: Acquired on 25th July 2018for 140 million US dollars
io: Acquired on 29th Mar 2019 (Undisclosed Amount)
Steemit: Acquired on 3rd Mar 2020 (Undisclosed Amount)
Coinplay: Acquired on 28th Mar 2019 (Undisclosed Amount)
TRON has also partnered up with some of the world-famous streaming services such as:
Samsung now offers the dApps that TRON offers in its Galaxy Store and also in the Blockchain KeyStore. Other than that, in late 2019, DLive migrated to TRON as well.
Other Partnerships
com: In order to improve its presence in the online gaming industry, TRON has partnered up with the Game.com platform.
Gifto: Gifto is an online gifting platform that is specially created to bring monetization on decentralized content creation for tens of millions of customers across the globe. TRON's partnership with this platform was announced in the same year (2017) when it was created.
Peiwo: Peiwo is not actually a partnership. In fact, it's a mobile social media platform which is created by Justin Sun as well. It's worth mentioning because TRON has added its TRX support to the platform.
oBike: TRON has also partnered up with the oBike platform. Users from this platform can earn oCoins which is another digital currency that is based on the TRON protocol. The coins are earned when the user takes a ride on oBike.
How to Use TRON (TRX)?
The first thing that you need to do before using TRON (TRX) is to actually have them. Unlike most digital currencies, TRON (TRX) cannot be mined because of its DPOS (Delegated Proof of Stake) algorithm. It means that all the coins already exist, and no one needs to mind them. So, the best way to get your TRON (TRX) coins is to buy them.
How to Buy TRON (TRX)?
The best way to get your TRON coins is to access Coinbase, which is by far the biggest as well as the best online platform to buy cryptocurrencies. You'll only need to go through some simple steps, and buying your Tron coin is just a matter of minutes. But if it's not available in your country, then you can also use some other platforms such as Binance that also offer TRON. Once bought, you'll need to deposit your coins into your wallet, and that's about it.
Where to Spend TRON (TRX)?
It's one of the most asked questions regarding cryptocurrency. If you possess it, then there must also be some way to use it as well. Not many online platforms offer cryptocurrency as their accepted payment method, but Coinsbee is not one of them. You can use your Tron coins to this platform any time you want. The best thing about this platform is that it's available in more than 165 countries, and other than TRON (TRX), it offers 50 plus cryptocurrencies.
You can use your TRON coins here to buy Giftcards with TRON, mobile Phone Topup with TRON, and more. The platform supports world-famous eCommerce platforms as well as gaming stores. Whether you want to buy Amazon TRON gift cards, Steam TRON gift cards, PlayStation giftcards for TRX, or for any other famous brand such as Netflix, eBay, iTunes, Spotify, Adidas, etcetera, Coinsbee has got that covered. Buying giftcards TRON for such brands is an impressive way to utilize your cryptocurrency.
Store TRON (TRX) in Your Wallet!
The next step after buying your Tron coins is to store them in your digital wallet. Currently, there is no official wallet from TRON, but you can still use third-party ones that offer a great set of features. The official website of TRON suggests the users use TronWallet, which is available for both mobile and desktop devices. Other than that, you can also use Trust Wallet, Ledger, imToken, etcetera to achieve the same results.
What is TronWallet?
TronWallet is not the official product by TRON, but it's specially designed for this platform. That's why this multifunctional wallet for cryptocurrency will serve you the best for TRON coins. You can use this wallet to interact with your account easily and quickly in a cold wallet setup. Keep in mind that this wallet can work with TRC20, but it's not suitable for ERC-20. This crypto wallet is available for both Android and iOS.
Future of TRON (TRX)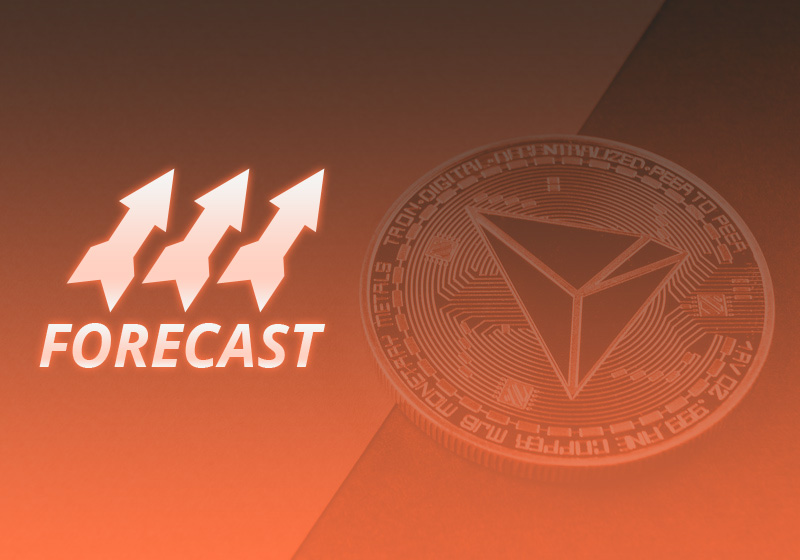 The list of features that TRON's development team is planning to add in the near future is long. The company is planning to upgrade the system to provide even faster block confirmation, cross-chain confirmation, and customization options for the enterprises. Here's a roadmap of TRON that the company is planning to achieve.
Roadmap of Tron
Other than some small upgrades and blockchain projects, TRON (TRX) also has some long-term projects listed in its roadmap. This road map is divided into six different parts, which are:
Exodus
A simple, quick, and distributed file share system to IPFS (InterPlanetary File System) on a similar solution.
Odyssey
In order to create content, the development of the economic incentives that will strengthen the whole network
Great Voyage
Creating an environment that will open the gates to launch ICOs (Initial Coin Offerings) on Tron.
Apollo
Creating possibilities for the content creators to issue (TRON 20 tokens) personal tokens.
Star Trek
Provision of decentralized forecasting as well as a gaming platform, which will be similar to Augur.
Eternity
Monetization bases system for growing the community
This roadmap was launched back in 2017, and currently, TRON is working on Apollo that will be launched somewhere in the mid of this year (2021).
Final Words
TRON (TRX) is undoubtedly one of the biggest decentralized blockchains based operating systems which also have experienced multiple controversies. But the fact of the matter is that these controversies have only increased its overall popularity. It has one of the most active communities on social media, and it's also very friendly. The development of the TRON network is moving at a fast pace to its next big upgrade within a few months; if you want to keep in touch with all the news about this platform, then consider joining the following networks.
The most important thing about investing in any cryptocurrency is to perform comprehensive research. Lastly, because of the dramatic growth rate and achievements, it's not unreasonable to say that investing in TRON (TRX) can be lucrative.
References:
https://www.koinal.io/blog/a-beginners-guide-to-tron-cryptocurrency
http://bestcoininvestments.com/what-is-tron-trx-beginners-guide/
https://coincentral.com/trx-beginners-guide/
https://changehero.io/blog/what-is-tron-a-beginners-guide/
https://www.bitdegree.org/crypto/what-is-tron-coin
https://www.tronweekly.com/tron-guide/
https://www.coingecko.com/buzz/beginners-guide-to-tron
https://www.crypto-news-flash.com/what-is-tron-trx-beginner-guide-roadmap/
https://trading-education.com/what-is-tron-a-beginners-guide-to-tron
https://101blockchains.com/what-is-tron/
https://ripplecoinnews.com/tron-price-prediction/
https://www.crypto-rating.com/price-prediction/trx/
https://trading-education.com/tron-price-prediction-forecast
Page Contents
How Did TRON (TRX) Begin?

---

How Does Tron Work?

---

TRON (TRX) Features

---

What is TRX?

---

How Do TRON (TRX) Transactions work?

---

TRON Blockchain Properties

---

The Potential and Reputation of TRON (TRX)

---

Tron Foundation

---

What Makes TRON (TRX) Special?

---

Is TRON Network Secure?

---

Why is Tron Always Criticized?

---

TRON Acquisitions and Partnerships

---

How to Use TRON (TRX)?

---

Future of TRON (TRX)

---

Final Words

---

References:

---