1. Choose your product
Select the product or service you want. We support over 2,698 brands in over 186 countries worldwide.
Please make sure that the desired product or service is supported in your country.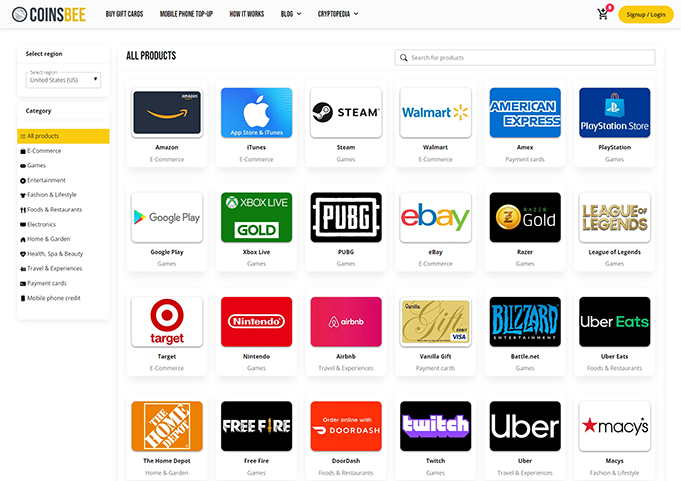 2. Select your gift card amount and cryptocurrency
After that, select the gift card amount you want, your country and the cryptocurrency you want to use for payment.
For Payment you can select one of 100 different cryptocurrencies.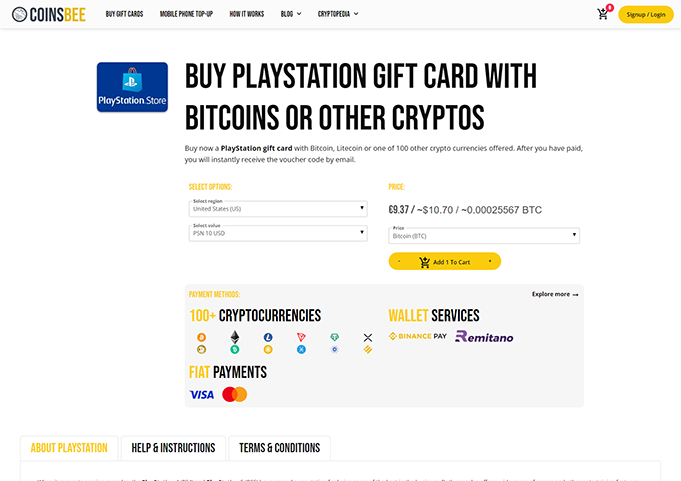 3. Pay with your crypto
After that, go to your shopping cart and proceed to checkout. Check the boxes to agree to our terms and conditions and click on "buy now with cryptocurrencies ".
Enter your email and then Scan the QR code or send the amount to the address on the payment page. Please also make sure that the payment terms suit you.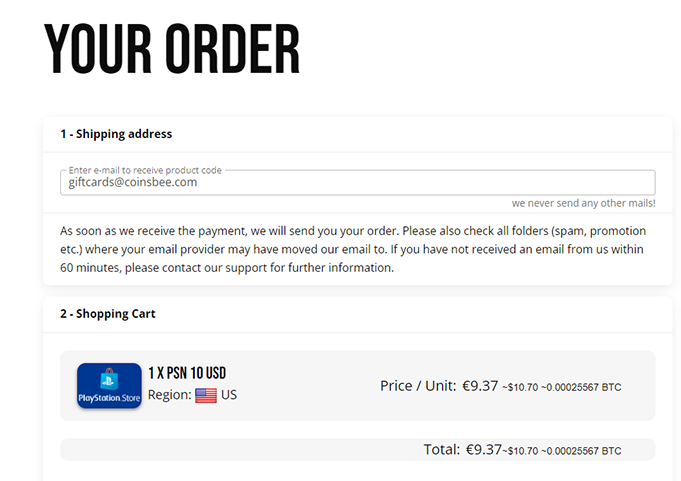 4. Get your gift card
The voucher code will be sent to you via e-mail immediately after payment. The voucher code is valid immediately and can be redeemed. For some products we send you a link to the giftcard code.
Please check also your Spam folder in your email account if you don't see our email.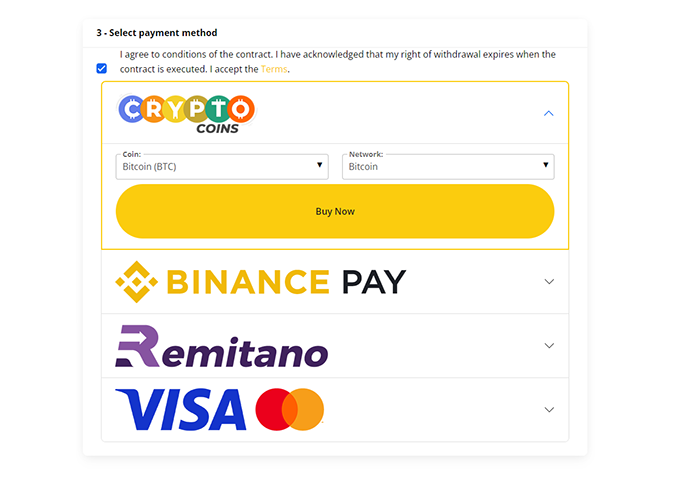 More Questions
If you have more questions you will find the answers on our FAQ-Site. If not you can contact our support team.